Is your skin feeling dry, dull, dehydrated and lacking in a head-to-toe, feel-great glow? What if we told you that Hyaluronic Acid might just be the key to plump, smooth and hydrated skin?
Often compared to drinking a big glass of water for your skin, Hyaluronic Acid can benefit any skin type and promises a glow so radiant, it shines. Keep scrolling for everything you need to know about this hydrating hero and why we have snapped it in up our Boob Tube Bust Cream…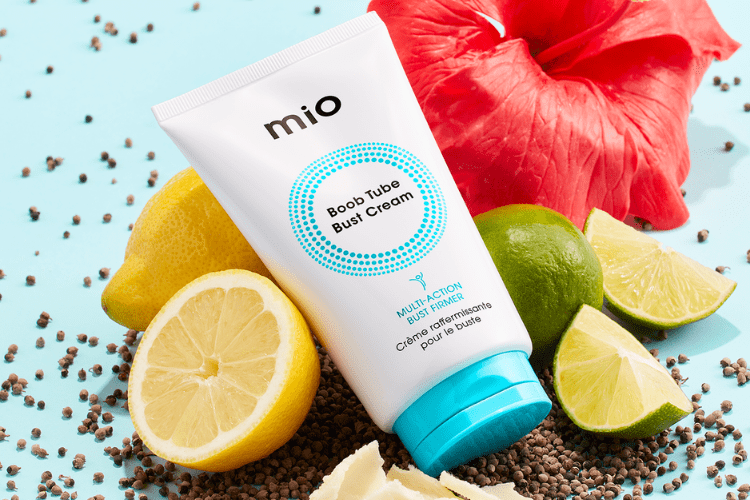 1. What's Hyaluronic Acid And How Does It Work?
Also known as HA or Hyaluoron, Hyaluronic Acid is a clear substance that is naturally produced by our bodies that can be found in your skin and eyes. This gooey substance attracts moisture and helps your cells hold as much of it as possible so that your skin looks and feels hydrated, healthy and plump throughout the day.
Okay, we're going to get a bit scientific now. Did you know that just one gram of Hyaluronic Acid has the ability to hold up to six litres of water (yes, we said litres). Because of its impressive ability to retain moisture, you can find it in a lot of moisturising and hydrating skincare and bodycare products including serums, moisturisers and cleansers. Even makeup brands have got in on the action, infusing it into plumping foundations and concealers.
2. Are There Any Other Names For Hyaluronic Acid?
Chances are that you're probably already using products adorned with hyaluronic acid, without even knowing about it! Different skincare products include different forms and variations of hyaluronic acid. The most common form is sodium hyaluronate which is a salt derivative of hyaluronic acid. Although both forms are different, according to dermatologists they essentially do the same thing when applied to the skin i.e retain moisture. So, don't panic! You're still getting all of the skin plumping goodness.
3. What Does Hyaluronic Acid Do For The Skin?
As we age we begin to lose collagen and hyaluronic acid, which can make the skin more prone to becoming dehydrated more easily. Have you ever noticed that your skin feels tight and dull during Winter? That's because the harsh, cold weather and heaters that we use can effect the skin barrier, allowing water to escape.
If you haven't already introduced this skin-quenching ingredient into your skincare and bodycare routine, allow us to explain why you should:
It's hydrating (duh): Hyaluronic acid makes your skin feel super soft, plump and radiant.
It helps prevent ageing: When your skin is hydrated, fine lines and wrinkles may have a more plump and diminished appearance.
It contains antioxidants: Studies show that hyaluronic acid has antioxidant properties which can help protect our skin against free radicals such as pollution.
It suited to all skin types: Whether you're sensitive, oily or prone to breakouts, hyaluronic acid works a treat on everyone.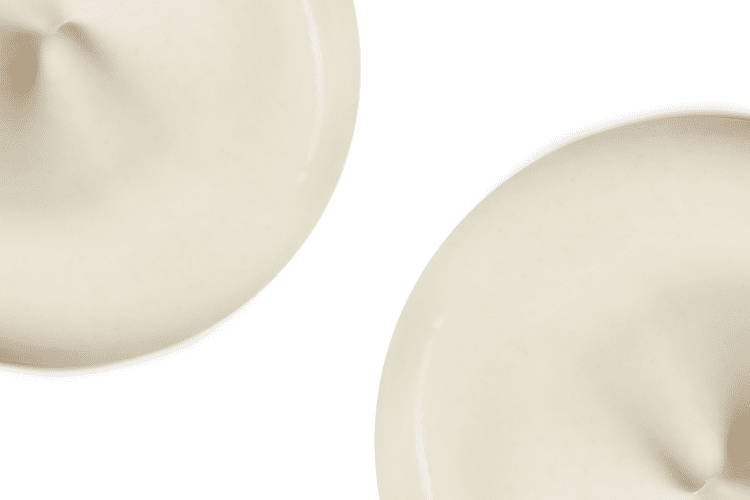 4. Can You Use Hyaluronic Acid Everyday?
Absolutely, you can even use it twice a day if you need! Don't be put off by the word 'acid'. Unlike other acids such as AHAs (alhpa-hydroxy acids) including glycolic, mandelic and lactic acid, hyaluronic acid doesn't strip or exfoliate the skin when applied.
Instead, it gently infuses your skin with hydration and moisture to parched, dehydrated areas that need it most.
5. How Do You Apply Hyaluronic Acid?
To reap all of the skin plumping and radiating benefits, hyaluronic acid works best when applied to clean, damp skin and then sealed in with your chosen moisturiser.
If you apply hyaluronic acid on top of your SPF or moisturiser, chances are it's not going to be effective. To work properly, it needs to sit on the top layer of your skin so that it can hold moisture in and help prevent it from evaporating from your skin barrier.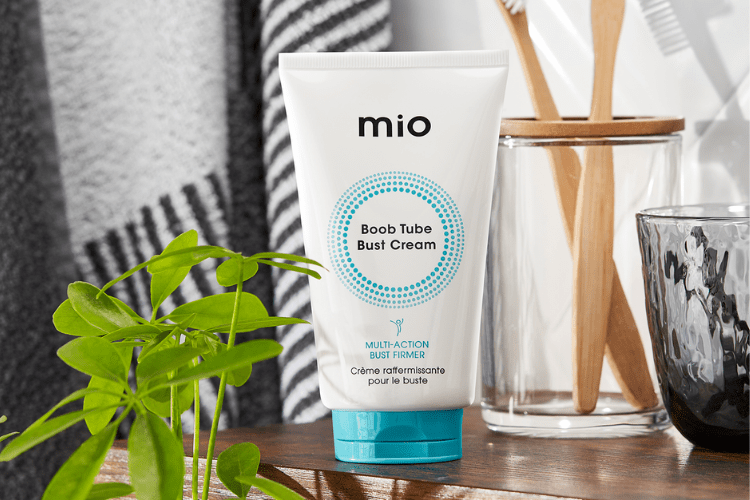 Let's be honest. Sometimes we forget to pay our chest area a bit of attention, which can leave it feeling dull, dehydrated and unhappy. Luckily, our Boob Tube Bust Cream will help keep this area hydrated, nourished and healthy.
A multi-action chest tightening cream, Boob Tube is dedicated to supporting and strengthening the skin on your chest. Our improved formula is supercharged with our Smooth Booster Complex, a powerful blend of plant-based proteins and vitamins including niacinamide to help smooth, firm, protect and help prevent saggy skin.
Packed-full to the brim with natural plant-based actives such as moisturising Shea Butter, Hibiscus Flower Extract and an energising fresh green and citrus fragrance, this clinically proven* hyaluronic acid body lotion improves the feeling of elasticity in the skin.
*Independent clinical trial