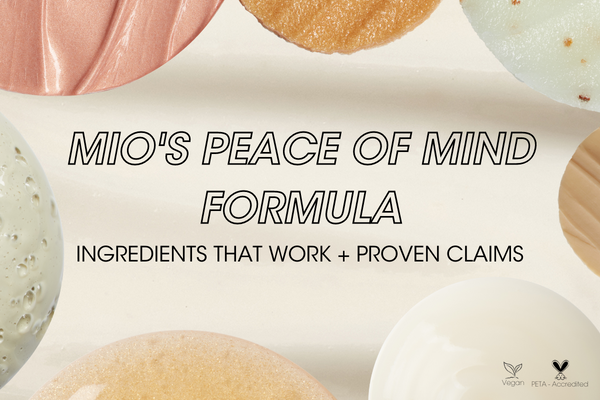 Our Claims
Ever feel like you can't keep up with the pace of life?
Does taking care of yourself keep falling to the bottom of your to-do list?
You want to support your skin, but end up using the same products and don't have time to shop around or understand complicated ingredients?
This is why mio exists; giving you clinically proven bodycare to simplify your routine, and one less thing to worry about.