You're most likely clued-up on Hyaluronic Acid, Salicylic Acid, Vitamin C…(the list goes on and on) plus we've given you the lowdown on Mandelic Acid. But, another promising ingredient has become increasingly popular among skincare addicts…Niacinamide.
So, what is Niacinamide?  From regulating oil production to increasing hydration and helping to prevent ageing, discover everything you need to know about this multi-tasking active, why we use it in our bodycare plus the best Niacinamide products you need in your bodycare routine ASAP. *adds to basket.*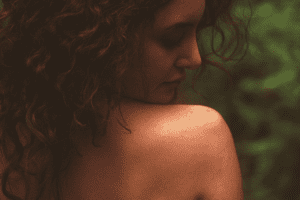 What Is Niacinamide?
Vitamin B3, most commonly known as Niacinamide is an essential nutrient that is known for its anti-inflammatory properties in skincare. It can be found naturally in foods including green vegetables, fish, beans, milk and a deficiency in vitamin B3 can lead to disorders of the skin, kidneys and brain. Topically, though, Niacinamide may help treat skin conditions such as eczema, acne and holds incredible benefits for all skin types and ages. Sounds like a miracle, right?
What Does Niacinamide Do For Skin?
Get ready, because this super power ingredient may about to just blow your mind. To be honest, its a bit of a show off…
It Regulates Oil Production
Niacinamide is incredibly beneficial for acne prone/combination skin types as it can help regulate the amount of oil produced by your sebaceous glands; keeping your skin calm and balanced. This skin-loving ingredient also has antibacterial properties that can help improve congestion, zap spots and reduce breakouts.
 It Treats Hyperpigmentation
It can help brighten the skin and reduce the production of melanin (what causes pigmentation) and research has discovered that using concentrations of 5% Niacinamide can help lighten dark spots.
It Strengthens The Skin's Barrier Function
Niacinamide can be described as a cell-communicating ingredient that prompts all different kinds of skin cells to create new healthier, fresher and younger ones. It has been found to help strengthen and protect the skin's barrier function, making it a must-have ingredient for people who suffer with skin concerns such as rosacea and those who are prone to dehydration.
A healthy skin barrier function will help prevent trans-epidermal water loss and environmental damage; locking all of the hydration and moisture into your skin and keeping the skin damaging pollution out – now that's what we like to hear!
Interestingly, a study taken in 2019 discovered that Niacinamide is great at tackling the pollution that our skin comes into contact with each day, thanks to it's incredible, powerful antioxidant properties along with it's ability to repair damaged DNA!
We all know that as we age, our skin becomes less plump due to the reduction of collagen which can lead to fine lines, wrinkles and loss of skin firmness. But, Niacinamide is found to increase the production of collagen which can help slow down the appearance of these fine lines (hallelujah).
A clinical study revealed that the use of a moisturiser containing 5% Niacinamide twice per day reduced the appearance of wrinkles at 8-weeks and improved skin's elasticity after 12-weeks. Convinced? We thought so.
The Best Niacinamide Products
Now that you're educated about this crowd-pleasing wonder ingredient, harness all of the impressive benefits of Niacinamide in your bodycare routine with our NEW Smooth Booster Complex with Niacinamide. Supercharged with a powerful blend of plant-based vitamins and proteins including Niacinamide (obvs) to help keep your skin firm, smooth and protected.
This unique complex is charged into the four firming favourites in our bestselling Workout Wonders range to help enhance your fit and healthy lifestyle. Nothing beats that magical adrenalin boost after you've completed a mood-boosting workout. Now that gyms are open again (finally), these are the perfect companions for your gym bag to help keep your skin nourished and supported as you push your body to it's limits.
Our multi-action chest tightening cream is packed with natural plant-based actives for a radiant and healthy looking chest. Clinically proven* to improve the feeling of elasticity on the skin, this bust-firming lotion will keep your chest looking and feeling hydrated, healthy and supple.
*Independent clinical trial.
**83% agreed skin felt more elastic and appeared glowing and brighter.