The skincare world is taking a DIY turn. We seem to have discovered that radiant skin is attainable on our own, in the comforts of our own homes. Ice-cold jade-rollers are taking the place of de-puffing facials. Instead of popping out for a glow-boosting smoothie, we're drinking glasses of water. Although the science behind skincare products is ever-evolving, it appears our approach to achieving a glowing base has simplified. A Spa Day At Home is the new trend, and after being practiced in cultures for many centuries, people are beginning to wonder what body brushing is.
If you haven't already, it's time to add this brushing technique into your routine. Keep reading to learn how to dry body brush.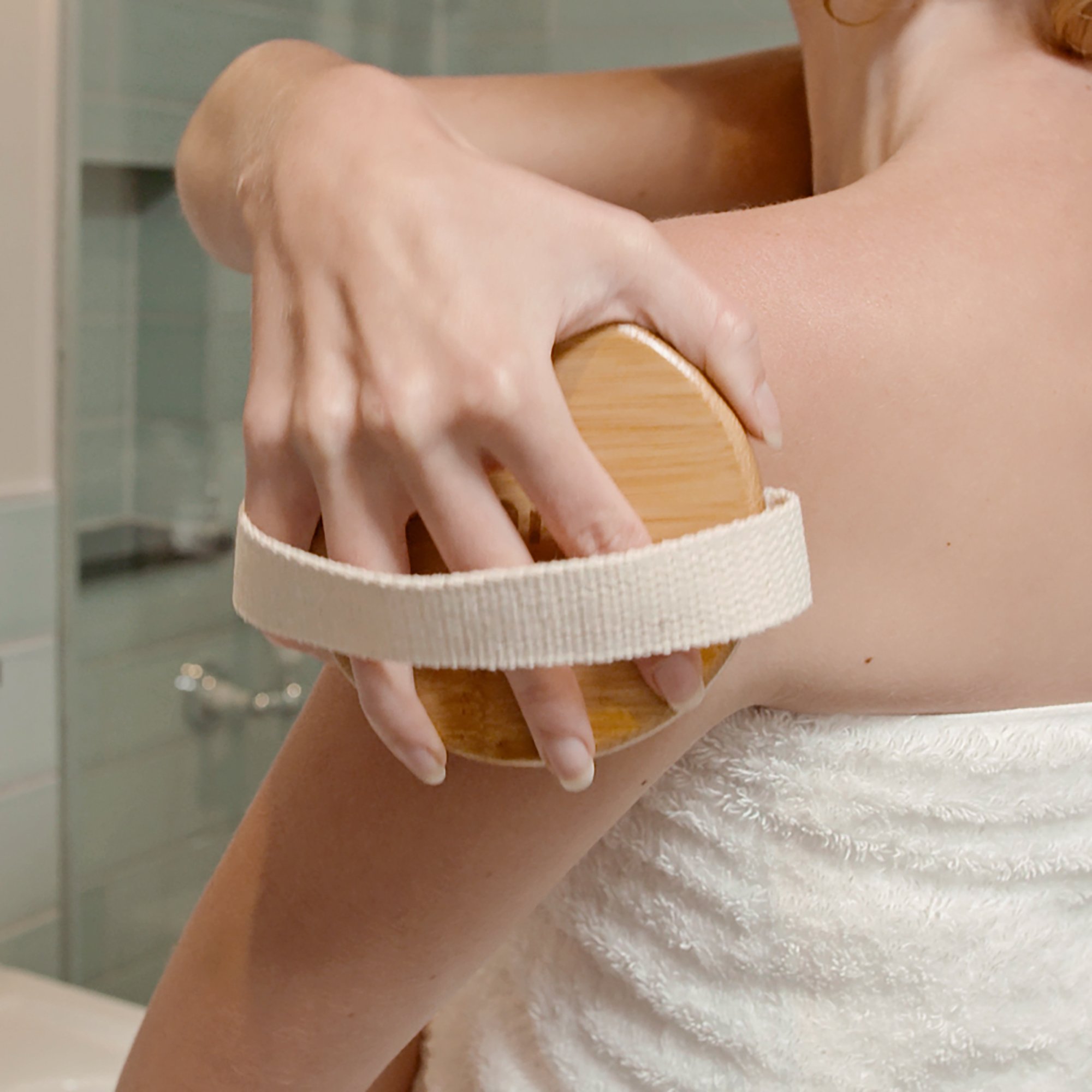 What is body brushing?
Our skin's cells are in a constant process of renewing themselves. Ideally, the process will go as follows:
After about 27 days of being at the top of our skin, our dead skin cells will shed.
Youthful, glowy cells beneath are revealed.
27 days later, the youthful cells are now dull and dry. It's their turn to shed.
A new layer of youthful glowy cells are revealed.
And so on.
However, as we get older, this process slows down, resulting in dead skin hanging around a little longer than needs be. If the skin is looking a bit scaly or those elbows start to crack, the old cells aren't budging naturally. This is why we exfoliate. We want to get rid of those lifeless skin cells to make way for the bright ones underneath. Body brushing is a way of exfoliating the skin plus added benefits.
To learn how to dry body brush, you'll need a firm brush with strong bristles like Mio's body brush. This brush is used to gently buff the top layer of the skin. It takes a matter of minutes and can be done at any time of the day.