At Mio, we believe in owning and expressing who you are. We believe in being proud of your story and how you identify, whether that is as lesbian, gay, bisexual, transgender, queer, asexual, pansexual or intersex. We believe in Pride, every day! To honor this, we want to take a look at some LGBTQ+ icons. Some are a modern-day icons, some are prominent LGBTQ+ people in history, and each one of these figures have helped to make this sense of pride what it is today. In doing so, they've helped the world become a more inclusive place.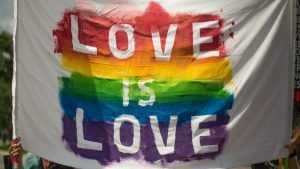 CHRISTINE JORGENSEN
On December 1, 1952, Christine Jorgensen made the front page of the New York Daily News under the headline "Ex-GI Becomes Blonde Beauty: Operations Transform Bronx Youth." Following the break of the story, this LGBTQ+ icon became an overnight sensation and one of the most notable LGBTQ+ people in history.
Christine was born George William Jorgensen, Jr. but knew from an early age that she was a woman trapped inside a man's body. She served in the US Army during World War II and following this, traveled to Denmark to pursue her dreams to be transformed into a woman.
Christian Hamburger was the endocrinologist who agreed to do the experimental procedure for free. He was the first person to diagnose her as transsexual, not homosexual. She changed her name to Christine in honor of Dr. Hamburger's work of making her dreams come true.
Christine's journey undeniably came with some hardship and discrimination. She received huge backlash throughout her life and was denied a marriage license as her birth certificate identified her as a male. However, becoming the first American transgender woman to come to fame for having sex reassignment surgery has influenced many others and helped redefine gender identity.
Jorgensen concluded that "The answer to the problem must not lie in sleeping pills and suicides that look like accidents, or in jail sentences, but rather in life and freedom to live it."
ALAN TURING
To say that Alan Turing was a 'mathematician' is a gross understatement! One of the most influential and innovative thinkers of the 20th century, he cracked the military communications code used by Germans during World War II.
Despite his profound contributions to shortening the war and saving lives, on June 7, 1954, Turing died as a criminal due to his homosexuality. The unjust fate of Alan Turing has lead him to be one of the most iconic people in LGBTQ+ history, especially for those in the UK.
In 2009, a long overdue apology from the government was released and in 2013 he was pardoned for this 'crime', which is now known as the Alan Turing law. Finally, in 2017 the government agreed to officially pardon men accused of 'crimes' like Alan's, so they no longer have a criminal record.
In 2019 Turing was named the most iconic figure of the 20th Century and his face now appears on the £50 UK bank note.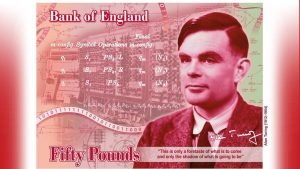 JAKE DANIELS
Skipping ahead to more recent times, in 2022 Jake Daniels became the UK's first male professional footballer to come out publicly in over thirty years.
In an interview with Sky Sports, Jake discussed the taboo that's associated with being gay, queer or bi in men's football. Coming out as gay, Jake Daniels has reinforced the importance of LGBTQ+ representation in different fields, especially those that are historically male-dominated and masculinity orientated.
As the lack of LGBTQ+ footballers in Britain is statistically unlikely, Jake's stance on gay pride is a step in the right direction to make the football community a more welcoming and safe space for everyone.
In his own words, "you being you, and being happy, is what matters most."
LADY GAGA
Despite her more recent popstar status, there's no denying that Lady Gaga's actions and music has justified her position as one of the select few LGBTQ+ icons in music, alongside Madonna and Elton John. As a bisexual performer, Lady Gaga's career is intertwined with the LGBTQ+ community and she credits her success to her gay fanbase.
Not only has Lady Gaga been an active advocate for LGBTQ+ rights during her career, she has also made sure to show her support to the community through her universally loved modern-day music.  'Poker Face', one of her biggest hits, is about bisexuality and 'Born This Way' was simply destined to become an LGBTQ+ anthem. Nowadays, it is rare to go to a pride event without hearing a Gaga song that encapsulates her message: be who you are, wear what you want and love others.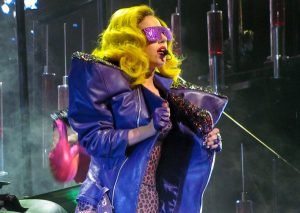 GILBERT BAKER
A simple way to show support of pride during Pride Month is by waving the Pride flag, which we would not have if it weren't for Gilbert Baker! An American artist and gay rights activist, Gilbert Baker designed the iconic rainbow flag which has since seen a few adjustments.
Since the flag's first appearance in 1978, it became associated with LGBTQ+ rights all over the world and despite the financial gain he could have made from it, Gilbert refused to trademark the flag as he said it was a symbol for everyone.
RuPAUL
Finally, we have RuPAUL. Arguably the most commercially successful drag queen in America, RuPAUL is the LGBTQ+ icon behind the award-winning reality TV show, RuPAULS Drag Race. Since Drag Race premiered in 2009, it has received high praise for its celebration of gay culture and LGBTQ+ makeup. The show itself soon went mainstream and in doing so, offered an insight into the humans behind the performers. It has also helped to educate its heterosexual, cisgender viewers on contemporary conversations and issues within the LGBTQ+ community.
Despite the fact RuPAULS Drag Race has also received its fair share of criticism throughout the years, the LGBTQ+ visibility it provides in the mainstream media is undeniably important.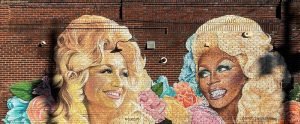 Although each name mentioned should undoubtedly be on your radar, we believe that everybody who owns their pride is an LGBTQ+ icon in their own way. Happy Pride Month!