Looking to create the perfect evening this Valentine's Day? Well, there's no better way to treat a loved one, or yourself on Valentine's Day than to some 'mio time.'
Packed full with powerful plant-based actives and 100% natural feel-good fragrances, use our vegan and cruelty-free products in your evening bodycare routine for the ultimate pampering Valentine's Day treat. So light a candle, close the door and welcome in some body-loving vibes. 
*Excluding mio cleansing hand gel
Treat yourself on Valentine's Day to our Relaxing Skin Routine Duo that contains our best-selling Liquid Yoga products packed with nourishing, feel-good essential oils to create a soothing aroma and serene atmosphere. This duo contains our Liquid Yoga Bath Soak, infused with a calming blend of aromatherapy essential oils and actives including Cannabis Seed Oil, Peppermint and Lavender essential oils. Kick off your evening bodycare routine by dousing your bath water in this heavenly bath soak for a comforting Valentine's Day treat that reveals soothed and moisturised skin. Next, spritz our Liquid Yoga Space Spray that is charged with a blend of blissful essential oils that fills your room with an energising aroma, helping you to reach your ultimate state of zen.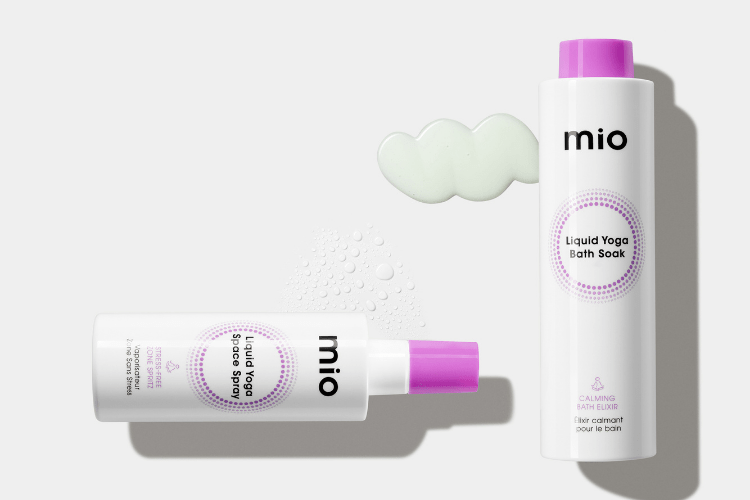 Because glowing skin is always in. Reset your self-care routine and treat yourself (or a friend) on Valentine's Day to the gift of glowing skin with our ultimate Glowing Skin Routine Duo that contains everything you need for illuminated, radiant and healthy-looking skin that feels nourished and hydrated. First, cleanse your skin with our Sun Drenched Body Wash, infused with illuminating pearlescent minerals and Andiroba Oil for skin that feels moisturised, nourished and is heavenly scented. Next, lock-in that well-earned hydration and slather your skin with our Golden Hour Body Moisturiser. Also infused with illuminating pearlescent particles along with a mood-uplifting citrus fragrance, this radiance-boosting moisturiser will leave your skin feeling silky smooth, hydrated and oh so sun-kissed.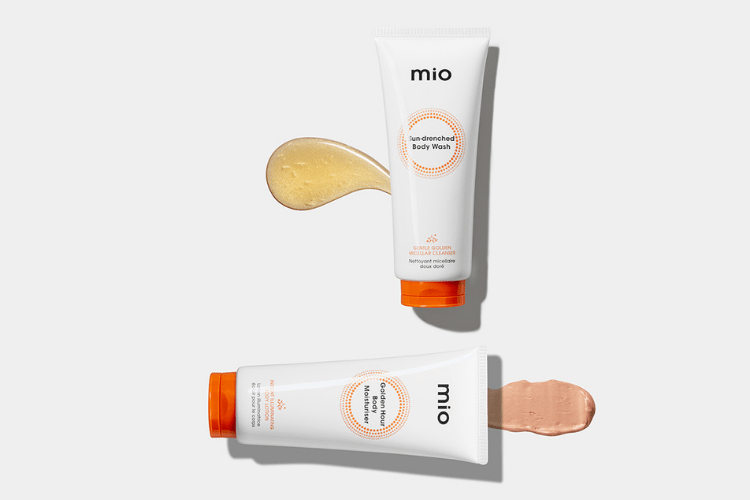 If you're searching for indulgent ways to treat yourself on Valentine's Day, create an evening bodycare routine like no other with our Purifying Skin Routine Duo. Working in harmony, this duo moisturises and deeply purifies your skin, leaving it feeling super soft, fresh and your bathroom feeling like your very own at-home spa! It contains our Clay Away Body Cleanser infused with Green Clay and Matcha Tea Extract to help improve the appearance of skin. This nourishing cleanser also doubles up as a full-body mask, so for the ultimate treat this Valentine's Day we recommend smoothing over targeted areas before jumping in the bath or shower. Once you have cleansed and purified your skin, lock-in hydration with our Future Proof Body Butter packed with Omega-rich actives and Andiroba Oil to protect skin against dryness for silky smooth, and radiant skin that glows.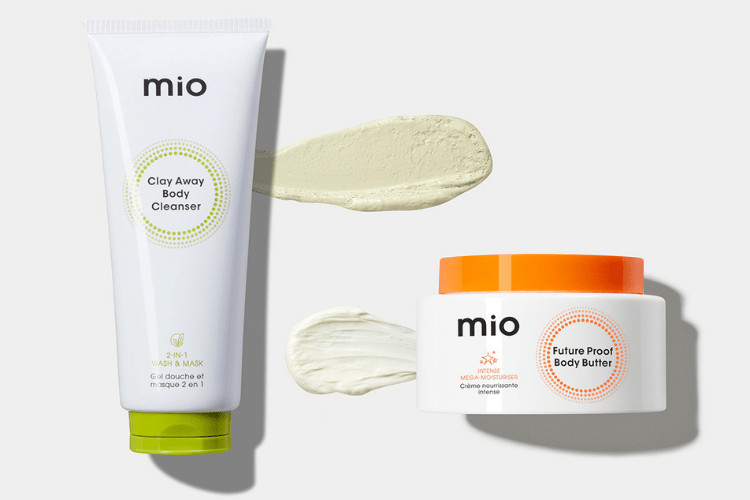 If more firm, toned skin is on your self care checklist for 2021, what better way to treat yourself on Valentine's Day to our Firm Skin Routine Duo. Supercharged with our Smooth Booster Complex, this self-care duo will invigorate post-run skin and will be sure to make you fall in love with your body even more. First, we have our Get Waisted Stomach Firming Serum, packed with nourishing and body-firming natural actives including energising Caffeine and Red Marine Algae to help leave the stomach area feeling firmer and tighter. Don't forget to hydrate your bum cheeks as they need moisturising too! Use our NEW Peachy Cheeks Bum Booster Cream, charged with natural firming properties including Genistein and is clinically proven* to help improve the texture and tone of your bum for cheeks that feel more smooth and elastic. Peachy soft cheeks? What a Valentine's Day treat!
*Independent clinical trial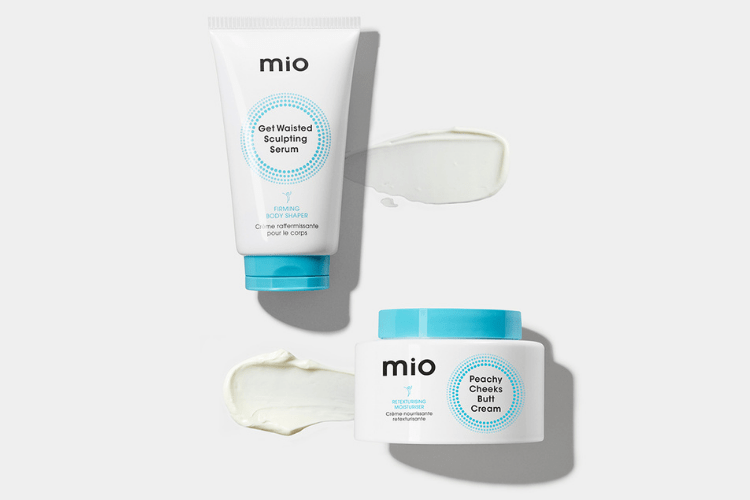 If you're looking for self care gifts for him (or for yourself) this Valentine's Day our Self Care Set For Him is the ultimate bodycare hamper to protect, support and hydrate your skin from head-to-toe! The ultimate Valentine's Day treat, up first we have our Dive In Body Wash charged with Coconut Oil and Eucalyptus to gently cleanse and revitalise the skin for a super zingy shower experience! Our Muscle Motivator Revitalising Gel infused with menthol to provide skin with instant cooling relief pre or post-workout. Our Liquid Yoga Bath Soak supercharged with a blend of calming and soothing essential oils to calm and relax your mind for the ultimate pre-bedtime bath experience. Future Proof Body Butter to protect skin against dryness and lock-in moisture with an uplifting citrus fragrance and last but certainly not least, we have our Clay Away Body Cleanser which also doubles up as a full-body mask for deeply cleansed, purified and brighter skin.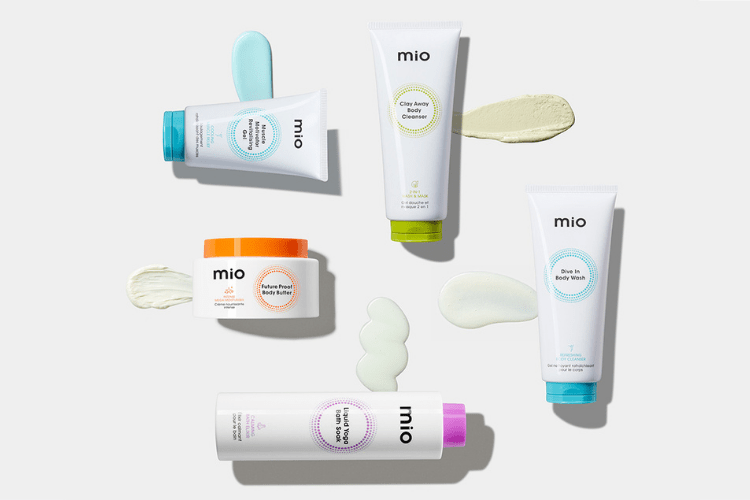 Looking for some at-home date night inspiration this Valentine's Day? Staying in is the new going out, so read our post with everything you need to know about how to have the best Valentine's date night at home here.