Planning a virtual at home date night? With Valentine's Day just around the corner, don't let lockdown get in the way of your big plans and create the ultimate date night at home.
Valentine's Day can be just as exciting without the dinner reservations and expensive bills. Whether you're living with your boyfriend, girlfriend, flatmate or just by yourself, read on to discover our perfect date night at home ideas to help you organise a special night in…
1. At-Home Spa
Just because you can't go to the spa, doesn't mean the spa can't come to you! Create the perfect spa date night at home with our Detox Squad range and treat yourself and your significant other to some well-deserved pampering this Valentine's Day. Packed with powerful plant-based actives and our Feel-Good Complex so you can hit refresh, recharge your mind and hydrate your skin all at once!
For the ultimate at-home spa experience, begin by exfoliating your body with Heavenly Body Purifying Body Scrub; a moisturising, sea salt scrub that buffs away dead skin cells to reveal a head-to-toe, feel-great glow. Then, once your skin is prepped and polished apply Clay Away Body Cleanser as a full body mask; noticing it's invigorating and refreshing Eucalyptus scent. Leave on for 2 minutes, rinse off and your skin will feel ultra smooth, nourished and super radiant. To stay connected with friends, surprise a group of your closest friends and send them some Mio bodycare in the post. When they have received it, pour yourself a glass of wine, FaceTime them and create your very own virtual spa night in with your best pals!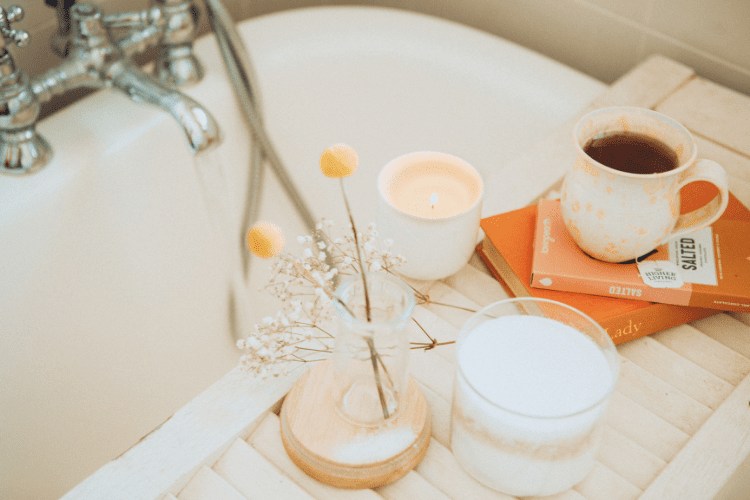 2. Go For A Run
Looking for fun things to do on a date night at home? Why not start your evening off with a reviving run! It doesn't matter who you live with, going for a run together is a great way to bond. If you live alone, why not call a friend and have a much-needed catch up during your run? (In between sprints of course).
Upon returning, enhance that runner's high with our Workout Wonders range to help extend that liberating boost of adrenaline afterwards. First, rinse your run away with our Dive In Body Wash, a refreshing body cleanser that removes impurities and sweat, leaving the skin feeling beautifully hydrated. Next, apply Muscle Motivator Revitalising Gel to targeted areas to help cool and soothe any post-run soreness. Finally, lock-in hydration with Smooth Move Body Cream. Packed with caffeine and our Smooth Booster Complex, this moisturising body cream helps reinforce the skin's barrier and is clinically proven* to help skin look firmer and smooth the appearance of cellulite.
*Independent clinical trial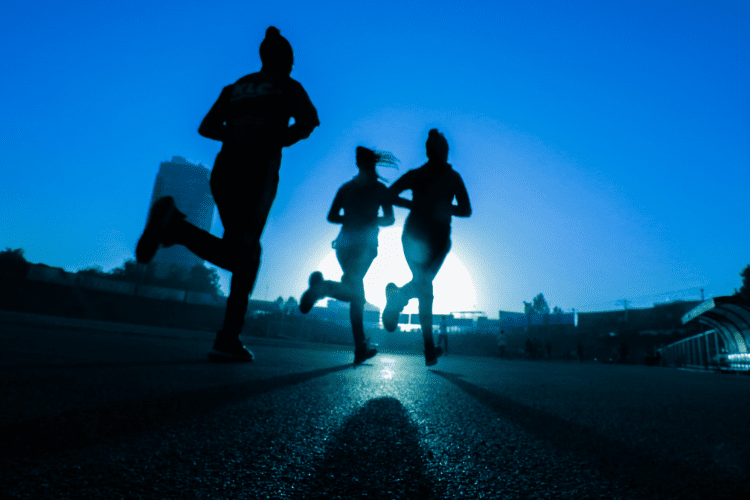 3. Yoga Class
If you're looking for relaxing date night ideas for couples at home or want to join a virtual workout with friends, why not try a soothing yoga class to help relax your muscles? Not only is yoga amazing for your posture, but studies suggest that couples who engage in mindfulness exercises such as yoga have happier relationships and reduced stress and anxiety! There's plenty of classes available online that you can join from the comfort of your own home. We recommend yoga, Pilates and meditation instructor Sophie Ng's zoom classes because there's loads to choose from and each one will leave you feeling balanced and serene.
To help you reach your ultimate state of zen, use our bestselling Liquid Yoga Space Spray during your yoga class and let the powerful aromatherapy essential oils induce a sense of serenity and calm. When the class has ended, keep yourself feeling grounded and balanced and hop in the tub with our Liquid Yoga Bath Soak. This mineral bath soak is supercharged with calming Cannabis Seed Oil, Manganese, Lavender, Peppermint and Eucalyptus essential oils that leave your skin feeling moisturised and your mind relaxed. Our idea of heaven.
4. Candlelit Dinner
Want to create a romantic date night at home? Just because restaurants aren't open doesn't mean you can't get creative in the kitchen, so set the scene, cook your partner their favourite meal and surprise them with a candlelit dinner! If you live on your own, don't worry because thanks to modern technology you can have a zoom 'cook-a-long' with your friends and eat dinner together!
If mac & cheese is their favourite, why not try a plant-based alternative with Lucy Watson's Mushroomy Mac & Cheese recipe that we included in our recent blog post about our favourite vegan recipes. It's super delicious, requires minimal ingredients but promises maximum taste. To enhance that candlelit glow, use our Sun Drenched Body Wash and Golden Hour Body Moisturiser in your pre-date night bodycare routine. Charged with subtle illuminating pearlescent minerals, the candlelight won't be able to compete with your radiant glow!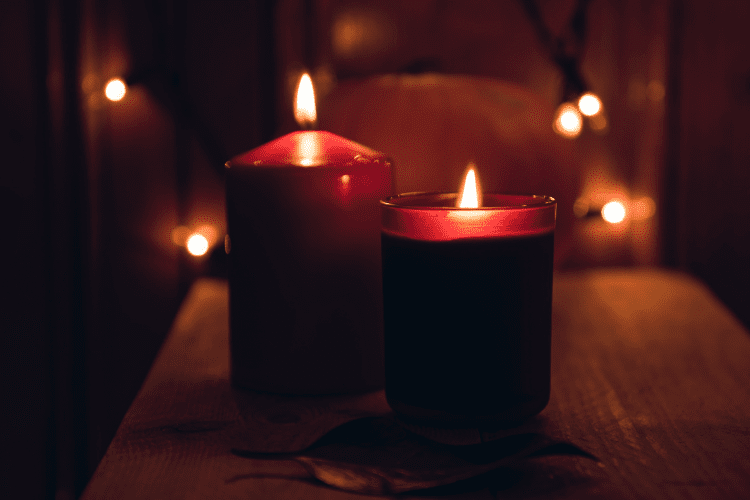 Want to treat your loved ones to the ultimate in self-care? Our plant-based, cruelty-free bodycare bundles are the perfect gift for all. Supercharged with nourishing ingredients and aromatherapy essential oils, anyone would be thrilled to receive these hydrating bodycare essentials this Valentine's Day.