Veganuary has grown in popularity over the years with 1,000,000 participants since 2014, encouraging many people to switch up their diets to be more plant-based and environmentally conscious.
Read on to discover how you can implement a more vegan-friendly lifestyle in 2021 by using our cruelty-free, vegan body care ranges!
Small changes lead to big results, and by making these changes to your beauty routine with our 100% vegan* body care you can be a better version of yourself this Veganuary for both you and the planet! Charged with nourishing plant-based actives, 100% natural feel-good fragrances and recyclable packaging, we tread gently on the planet to provide you with the best vegan body care that not only protects your skin, but the planet too.
* Excluding hand gel.
If your skin is craving some radiance this Winter, shine a light on glowing, healthy skin with our natural vegan body care range that will give you the ultimate in skin confidence. Charged with illuminating properties and our NEW Feel-Good Complex; an uplifting blend of Monk's Pepper Berry and Indian Fig Extract to provide you with an instant sensation of wellbeing and keep your skin intensely moisturised,
Our fabulous Glow Getters range contains 4 glow-giving heroes. First up, is our Sun-Drenched Body Wash, a gentle micellar body cleanser infused with illuminating pearlescent minerals and Andiroba Oil to lock-in hydration and give your skin the radiance it deserves. Next, buff away dry skin cells with our Solar Power Body Scrub charged with Golden Caster Sugar Crystals and our NEW Antioxidant Complex for skin that feels fresh, silky smooth and so radiant it shines! Lock-in that hard-earned hydration and choose from three moisturisers. If you want to amp up the glow even more, our Golden Hour Body Moisturiser is infused with illuminating pearlescent minerals to give your skin a subtle, sun kissed bronzed glow. For a more intensive hydration treat, use our Future Proof Body Butter,  a thick, ultra-hydrating butter supercharged with omega-rich actives to help protect against dryness or if you want to exfoliate and re-energise your skin as you sleep use our Sleeping Smoothie Overnight Serum charged with AHA's that resurface your skin whilst you drift off to dreamland for brighter, more radiant skin in the morning!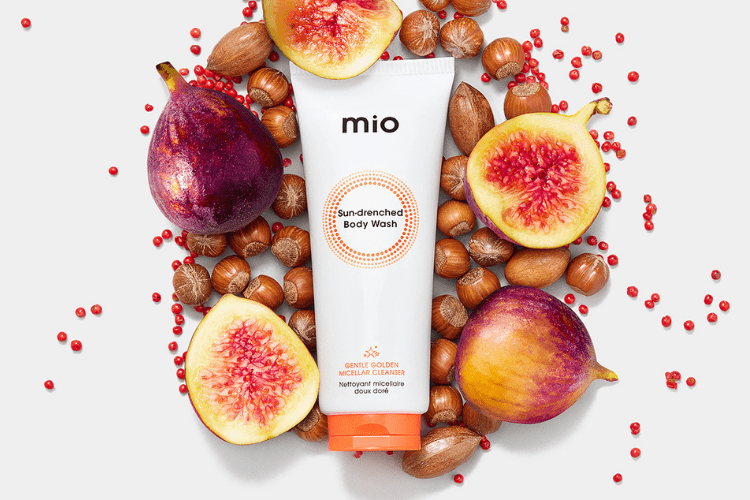 Treat yourself to some well-deserved pampering and 'me time' with our Detox Squad Range for the ultimate at-home spa experience. Packed full with nourishing plant-based chemistry, this vegan-friendly body care range will soothe your mind, body and soul whilst deeply cleansing and refreshing your skin. Revive and refresh your skin with our Clay Away Body Cleanser, containing Green Clay, Matcha Tea Extract and an invigorating Eucalyptus fragrance, this gentle cleansing body wash also doubles up as a full body mask. We recommend layering over targeted areas of your body before jumping in the bath or shower for the ultimate purifying and uplifting skin treat. Next, use our ultra hydrating and moisture-rich Heavenly Body Purifying Scrub; an ultra-gently salt scrub charged with hydrating Almond and Coconut Oils leaving your skin feeling incredibly replenished, soft and brighter than ever before.
Seeking some zen after a long, hard day? Our Liquid Yoga Range is the best vegan body care to bring you inner peace and help you switch off your mind whilst your body and soul take five. Supercharged with aromatherapy essential oils including Lavender and Peppermint, incorporate this super-soothing range into your vegan body care routine to help transport you to your ultimate place of zen and uplift your senses.
Give yourself some much needed 'mio time' and take a calming bath with our Liquid Yoga Bath Soak. Infused with Cannabis Seed Oil and a blend of herbs and minerals, soak away your day's stresses with this powerful formula that will leave your mind relaxed and your skin moisturised. Treat yourself to a soothing body massage with our Go With The Flow Body Oil, a calming dry body oil that instantly soaks into the skin and is supercharged with Almond Oil and essential oils to help restore peace and soothe your busy mind. Before bed, create a stress-free zone and spritz your pillow with our best-selling Liquid Yoga Space Spray. Infused with a blend of aromatherapy essential oils including Lemon, Lavender and Eucalyptus this energising spray with fill your room with a blissful aroma and help you drift off to dreamland for the most peaceful night's sleep ever.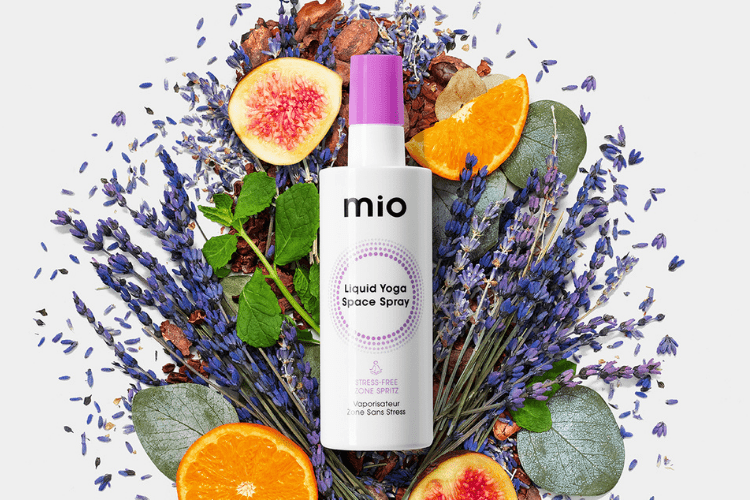 One for the movers and shakers, this is the best vegan body care range if you're looking to enhance you healthy lifestyle with strong, fit skin. This energising range helps enhance that post-workout feeling and helps to give you the body you've been dreaming off, because there's nothing better than pushing your body to it's limit and feeling that intense boost of adrenalin afterwards, right?
Dive into deeply cleansed, hydrated skin and rinse away your workout with our reviving Dive In Body Wash. Lock-in moisture with our Smooth Move Body Cream, packed with Caffeine to help firm and is clinically proven* to help your skin look firmer and smooth the appearance of cellulite. Refresh and cool your skin pre or post-workout with our Muscle Motivator Revitalising Gel, infused with menthol to give an instant-cooling sensation to help keep your hardworking body and muscles refreshed as you stay active.
*Independent clinical trial
Our Get Waisted Sculpting Serum helps to leave your tummy tighter and is infused with plant-based vitamins and proteins to help give your tum a firmer appearance. Keep your boobs and chest area supported and hydrated with our Boob Tube Bust Cream, a multi-action chest tightening and hydrating cream that is clinically proven* to increase the feeling of elasticity in the skin. Last but not least, don't forget to give your bum cheeks some TLC with our NEW Peachy Cheeks Butt Cream, a powerful bum-enhancer cream to help gently exfoliate and remove surface skin cells and is clinically proven* to help improve the texture and tone of your bum for cheeks that feel more smooth and elastic.
*Independent clinical trial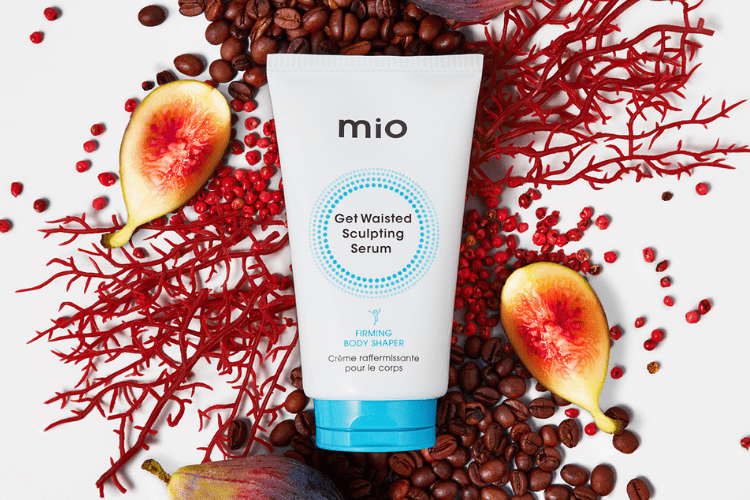 Want to learn more about our plant-based ingredients charged into each of our products? Discover more about our unique ingredient complexes here.