We know that Christmas shopping can, to say the least, grow tedious, so to help you on your quest to share, we've brought you Mio's Exclusive Christmas Gift Guide; a specially curated collection of the perfect products to help you spoil your loved ones this festive season.
Christmas Gift; for your daughter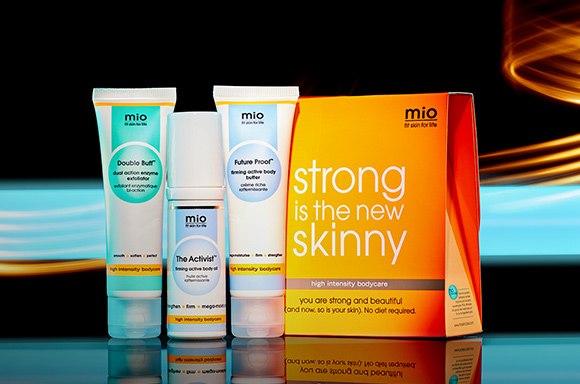 The Mio Body Brush & Strong is the New Skinny Kit
When we're young, we often take our fit, firm skin for granted but it's at this stage that it's most imperative to start taking care of it; after all, it's easier to maintain healthy skin than it is to regain it. An active life, late nights and long hours in the office can cause skin to dry and age prematurely, so combatting this with a properly architected skincare routine can ensure we minimise the impact of this damage.
Body brushing helps rejuvenate skin by removing dead skin cells and improving circulation; this leaves skin visibly brighter and smoother. The Double Buff exfoliator will then enhance the work of the body brush, whilst simultaneously hydrating and softening skin; it's integral to maintaining a youthful look as it encourages the turnover of dead skin cells, resulting in fresh skin that glows.
You should then follow this up with a moisturiser. The Strong is the New Skinny Kit offers women the flexibility of choice. For days where skin is dry and needs an intense injection of moisture, the Firming Active Body Butter is perfect, and for those warmer days when a butter is too heavy, The Activist Body Oil will nourish and absorb.
This body care routine will ensure that skin maintains its youthful elasticity, whilst both looking and smelling great and makes the perfect Christmas gift.
Christmas Gift; for your sister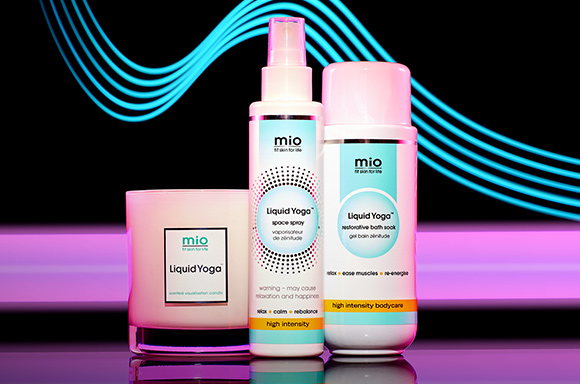 Mio Relaxing Night in Set
Sadly, there is truth behind the theory that Christmas magic tends to dwindle somewhat as we grow older. Gone seem to be the days of unadulterated excitement and in their place stands mounting expense, pressure and expectation as we become the main orchestrators of all the festivities.
Christmas shopping, family gatherings and of course, the big day itself, can tend to leave us a little overwhelmed and pretty stressed out, which is why for those female power houses we all know and love, no gift could be better than Mio's Relaxing Night in Set.
The Liquid Yoga Bath Soak is a moisturising formula of Epsom salts, essential oils and herbs, specially crafted to help calm busy minds and ease tense muscles. Submerge yourself in this relaxing soak whilst burning the Liquid Yoga Candle and filling the room with scents of Lavender, Camomile and Lavandin. The set contains Liquid Yoga space spray too, which is a portable version of this dream-inducing scent, meaning that wherever you are, you can carry relaxation with you.
Give the gift of Christmas calm to the women in your life who truly need, want and deserve it.
Christmas gift; for your mother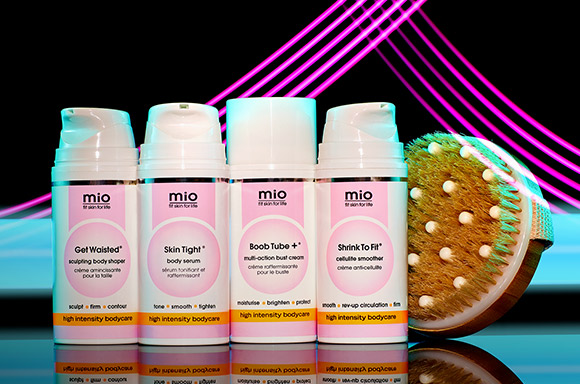 Mio Firming Faves
Growing older carries with it many wonderful things; we become wiser, more self-assured and more comfortable in our social circles. One of the downsides however is that, regardless of how great and confident we feel, our skin does start to change, often becoming looser, more wrinkled and less firm.
This can be disheartening, especially if you've historically taken care of your skin, however this doesn't need to be the case. Mio's Firming Faves range offers women the opportunity to rediscover their glow, packed with antioxidants which actively target and brighten skin.
Boob Tube intensely hydrates the delicate skin on our décolletage, helping to firm, smooth and maintain elasticity. Get Waisted targets stomachs and waists; with Rhodofiltrat Delessaria and pharmaceutical grade caffeine, it helps tighten and tone flabby tummies. Skin Tight is a serum designed to target the appearance of bumpy, uneven skin and is perfect for use on the back of rippled thighs, arms or knees. Finally, Shrink to Fit tackles cellulite and helps tighten skin to reduce the appearance of dimpling.
It's no surprise that this is Mio's bestselling product range, perfect for enhancing and complimenting the confidence that comes with age, it's the perfect Christmas gift for the most treasured woman in your life.