Want to
 work on your b
um
this 
Winter?
Introducing our
 NEW Peachy Cheeks bum firming cream
 for
 smoother and firmer cheeks
just in time for Summer!
Prepare to kick some butt with this
 NEW
innovative bum booster cream. Charged with natural firming properties and antioxidants,
this
b
um firming cream
helps improve skin texture
, leaving
your bum feeling more firm,
 s
culpted and 
ultra-hydrated.
Read on to discover everything you need to know about this bum firming cream, its benefits and how to use it for super-smooth, re-textured and peachy cheeks. What are you waiting for? Treat your cheeks to some TLC!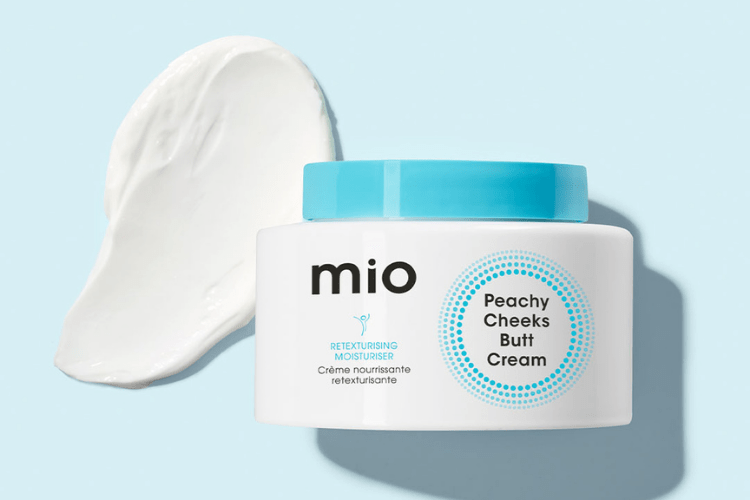 Packed-full of super-clever and plant-based ingredients, our bum enhancing cream helps support your skin and enhances the hard work you put in for strong, fit and firm cheeks.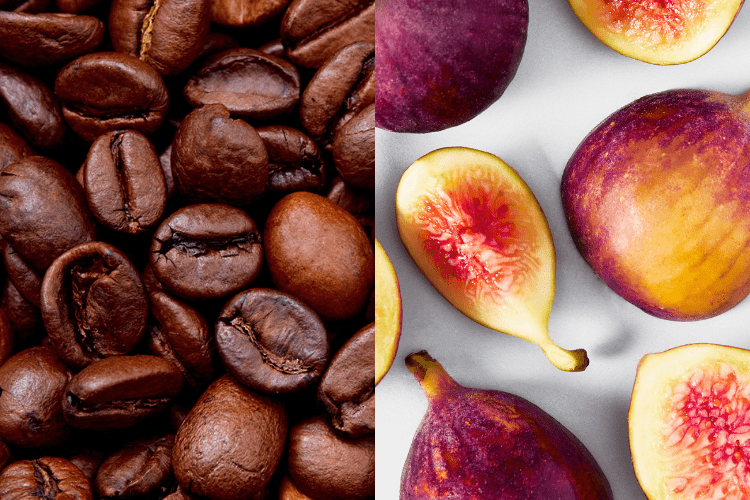 Smooth Booster Complex
Charged with a powerful blend of plant-based vitamins and proteins including niacinamide to help smooth, firm and protect your derriere. Our Smooth Booster Complex gently exfoliates and renews surface skin cells, helping to reduce the appearance of cellulite.  
A powerful blend of Indian Fig extract and Monk's Pepper Berry, our bum enhancing cream contains our NEW Feel-Good Complex to give you an instant sensation of wellbeing, whilst keeping your cheeks feeling fresh and supple. 
Caffeine
Helps to energise and invigorate your skin, giving your bum a smoother, firmer and more toned appearance.  
Genistein
Working to improve the appearance of skin smoothness, our bum booster cream is charged with genistein for super soft, smooth and peachy perfect cheeks! 
Shea Butter
This rich, nourishing ingredient helps lock-in moisture so your cheeks are protected, moisturised and supported. 
NEW Energising Fragrance
Revive your senses with balanced notes of white florals and fresh green, paired with citrus essential oils for a mood-uplifting experience.  
Proven Results You Can Both See And Feel
Moisturising is key to preventing dry, dull and dehydrated skin. But when it comes to moisturising, many of us forget our behind. Don't neglect your bum cheeks as they need hydrating too! 
Our bum firming cream helps leave your skin feeling tightened and toned for a more confident you! Formulated with powerful plant-based actives, when used regularly our clinically proven* bum booster cream helps to reveal a more firm, toned and hydrated bum area.  
** 83% agreed their skin felt more elastic. 
**Independent Consumer Trial 
Massage this ultra-rich, thick bum enhancing cream in circular movements from the centre of your buttocks towards the hip until fully absorbed. For best results, use daily and treat your cheeks to the ultimate in self-care this Winter.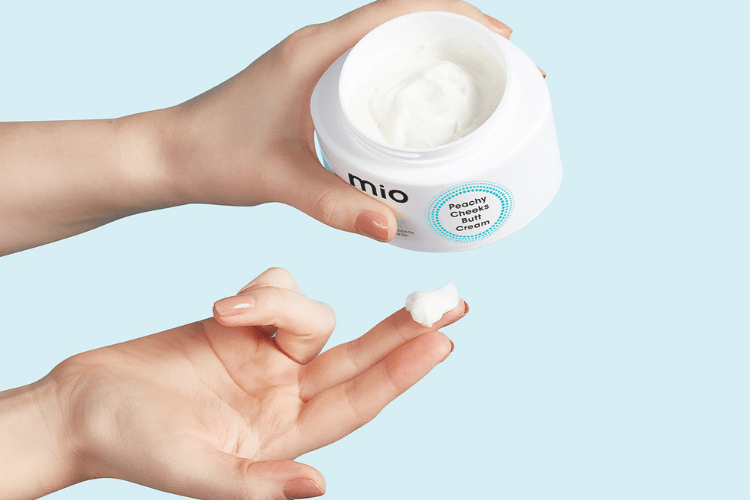 Your Ultimate Bum Firming Routine
Step One:
Put on our 'Songs To Shake Your Booty To' Playlist. We have packed this playlist with the very best booty shaking tunes to help you feel your best any day of the week! So turn it up loud, get shaking and top up your body loving vibes!
Step Two
For a deeper treatment, before applying our bum firming cream we recommend exfoliating your bum area with our NEW Solar Power Illuminating Sugar Scrub. This revitalising exfoliator gently buffs away dry and dead skin cells to reveal super smooth and soft cheeks ready to absorb some intense moisture.  
Step Three
Now that your cheeks are prepped and polished, lock-in that heard-earned smoothness and slather your booty with Peachy Cheeks Bum Firming Cream for long-lasting hydration and more sculpted cheeks.