We're having a party, and you're invited! It's our first birthday so put on your dancing shoes, grab your party hats and join us as we celebrate one whole year of body-loving vibes, powerful plant-based formulas and sustainable skincare! From brand new products, to revamped cult classics, thanks to you, our dedicated customers, we've achieved a lot this year and we're just getting started!
Read on to discover everything you need to know about our most-loved range, your favourite products and hear from our brand manager. Get ready for a first birthday you won't forget… 
Your Most-loved Range 
Expertly formulated for movers and shakers everywhere, on our first birthday we're celebrating your most-loved range: Workout Wonders! With 7 plant-powered and sustainable products to choose from, we've bottled powerful formulas to support every active lifestyle. Boasting two brand new, 100% natural fragrances; Workout Wonders invigorate the senses with either fresh Menthol, Eucalyptus and Orange Essential Oils or energising notes of White Florals and fresh Green, paired with Citrus. From a revitalising Dive In Body Wash to cooling Muscle Motivator Revitalising Gel, Workout Wonders has it all.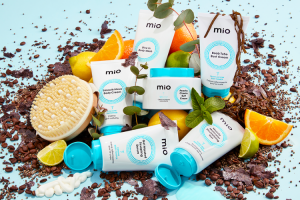 Your Favourite Products
*Tested in an independent clinical trial