What comes to mind when you think of summer skin? Perhaps a bronzed tint, a dewy shimmer, and a lit-from-within radiance? All of which are usually associated with a long day spent sunbathing. However, the days of basking in the heat is no longer the way how to give the skin this summer glow. After many years of being told on repeat by dermatologists worldwide, we have finally come to terms with the fact that there is no such thing as a healthy suntan. Fortunately, these days the way how to give the skin a summer glow requires no sun at all. That's right- no more hours of the day spent lying in direct sunlight, dehydrated and light-headed.
Keep reading to discover the DIY way how to give the skin a summer glow, no matter what the weather.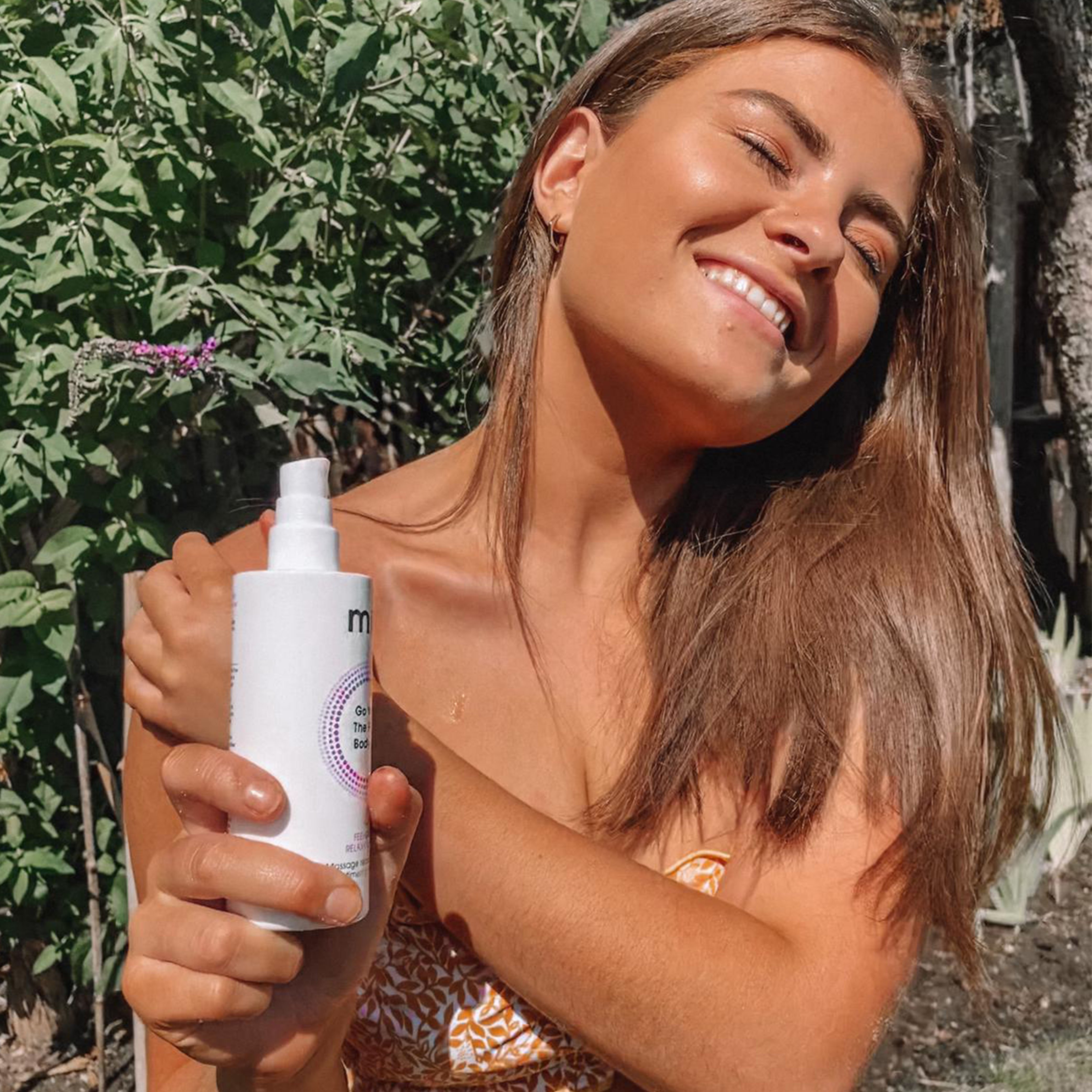 Use an Exfoliator for Glowing Skin
The first step to give the skin a summer glow is to brush away any old, dead skin cells.
These dead skin cells that lie at the top of the skin are what can give that dull, greyish hue. The aim is to sweep them away to reveal the bright new ones underneath! There are plenty of exfoliators for glowing skin but AHA Blends work particularly well to encourage surface cell renewal. This is because they chemically exfoliate, loosening the bonds that hold on to these dead skin cells.
The body brush is another power exfoliator for glowing skin that is somewhat underrated. It can be used both in the shower and at any other time of the day. When used in tandem with each other, the chemical exfoliation provided by the Future Proof Natural Body Butter and the physical exfoliation by the Body Brush budge any remaining dead skin and reveal the radiant skin beneath. To discover the many other benefits that come with using a body brush, we have a full guide on How to Dry Body Brush for Radiant Skin.