Welcome to your new mio. We've bottled body-loving vibes to give you the ultimate confidence in your own skin. One life, one planet, one body. Live it, love it, look after it…
Our New Mission
We've formulated effective, plant-based body care for all bodies and all skin types to help you achieve the best self-care regime for your body and mind so that you can lead a healthier and happier life. Read on to discover more about why everyone deserves a little 'mio' time…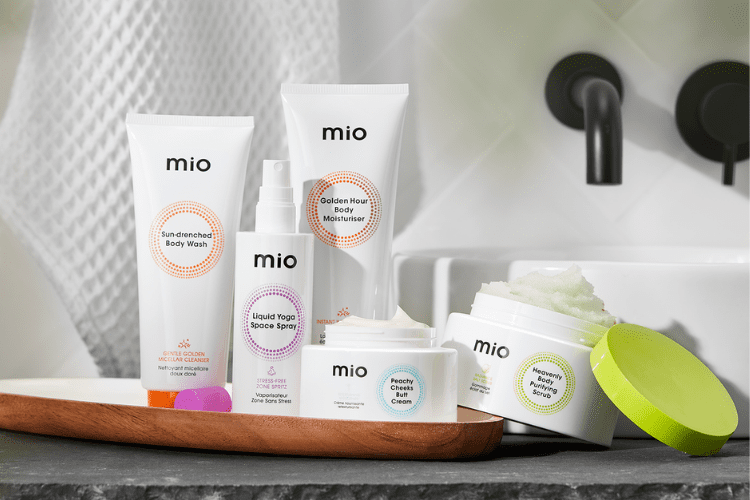 The Best Version Of You
We are the skincare brand that helps you feel good and look great, offering you a range of skin solutions to solve all your bodycare needs. Boosting your feel-great, our products are designed for all aspects of your lifestyle to help you achieve the ultimate in body confidence. Whether you're looking to relax your mind or energise your body, our new ranges cover everything you need to fire on all cylinders and be the best you possible. Working on your own body and mind is super rewarding and embracing self-care will do wonders for your inner glow.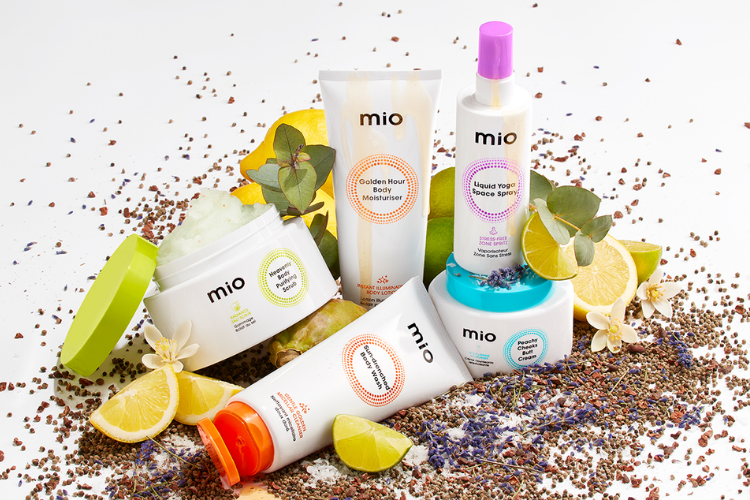 Glow From The Inside Out
When you're happy, you glow differently. Giving your mind, body, and soul the love and attention they deserve will inject even more joy into your life and help you feel confident in your own skin. We believe in creating your own rules and embracing your own skin so that you can feel empowered in your own body. Our skincare is designed to be faff-free, simple, and effective so you can be confident that mio supports your quest for achieving a head-to-toe, feel-great glow.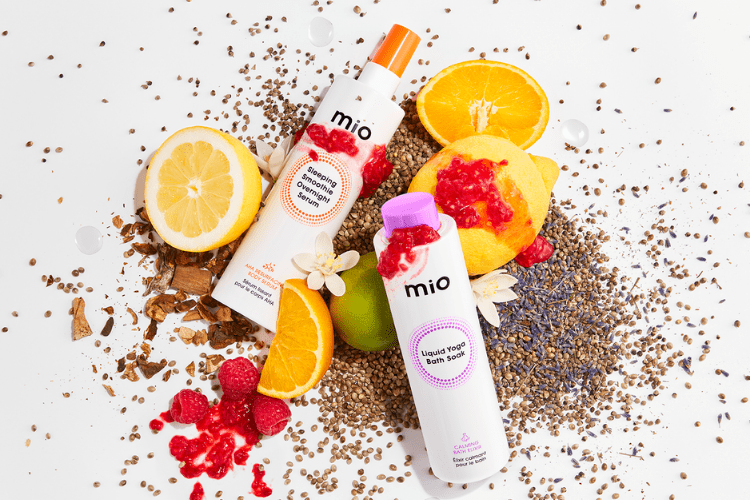 Live Life To The Full
We nurture healthy-looking skin and encourage a calm, positive mindset so that you have the best foundations for living life to the full. Charged with super clever plant-based chemistry, we've ensured that our new bodycare is kind to your skin and works just as hard as you do to help you feel good and look great. We believe in creating body-loving vibes, bottled to offer you a newfound vibrance and zest for life that leaves you determined to smash your goals, whether that's running a marathon, enjoying time with your friends more or going for that new job opportunity. It all stems back to looking and feeling confident.