It's no doubt that we are currently living in uncertain times and many of us are struggling to catch our 40 winks per night. So, why not treat yourself, or a loved one to the gift of sleep with our expertly curated best sleep gifts to help you catch those precious Zzz's.
From nourishing body oils to cooling gels and uplifting body scrubs. Our luxury sleep gifts are vegan, cruelty-free and packed with plant-based actives and feel-good fragrances to help you join the 8-hours-a-night club and sleep the stress away…
Make our new peaceful playlist the soundtrack to your night time self-care routine whilst you indulge in those little moments of pure zen and relaxation with mio. 
1. Post-Workout Sleep Gifts
Are you looking for sleep gift ideas for a mover and shaker? Then our Muscle Motivator Revitalising Gel is the perfect sleep gift to help cool and soothe your post-workout muscles before bedtime! An SOS for your hardworking body, this body-cooling gel is infused with Seaweed Extract and Menthol to give the skin an instant-cooling sensation. Supercharged with our Feel-Good Complex, this revitalising gel will help keep post-workout skin nourished and hydrated.
For the ultimate bedtime routine, start by cleansing your body with our Dive In Bodywash. This refreshing body cleanser helps remove any sweat, impurities and is loaded with Green Tea powder and Coconut Oil to leave skin feeling moisturised and nourished. After you have stepped out of the shower, massage Muscle Motivator into legs, arms, neck, shoulders or targeted areas where your muscles are feeling tight and in need of some TLC. This is the perfect sleep gift for anyone who leads an active lifestyle to help soothe tired muscles before bedtime.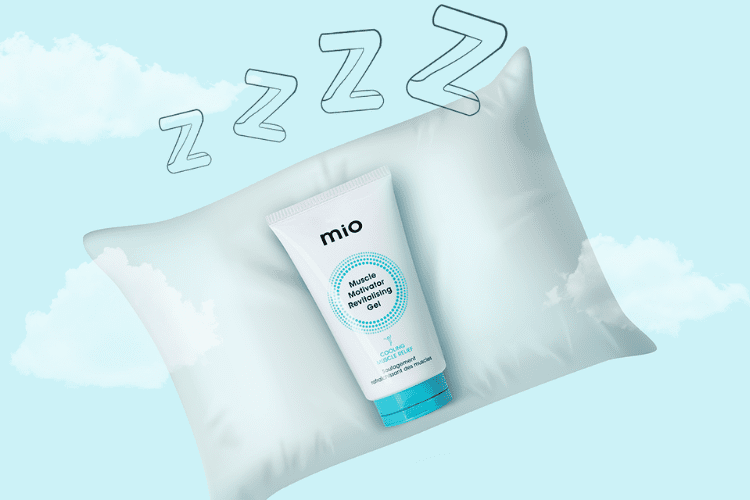 2. Sleep Gifts For Those In Need Of Some Zen
If you're feeling sleep deprived and craving some serenity (aren't we all?) look no further than our super nourishing Go With The Flow Body Oil. This ultra-relaxing dry body oil is supercharged with Lavender, Peppermint, Lemon and Eucalyptus aromatherapy essential oils along with Cannabis Seed Oil to help soothe and calm busy minds before nodding off to dreamland. The addition of Almond Oil helps moisturise and hydrate the skin, leaving your body feeling pampered and your mind completely serene.
To help you prepare for lights out, after showering or bathing pop the bottle in some hot water for 5 minutes. Apply the warm oil all over your body and allow the warmth to relax your muscles, whilst letting the heavenly aroma relax your mind, helping you forget about the worries of your day.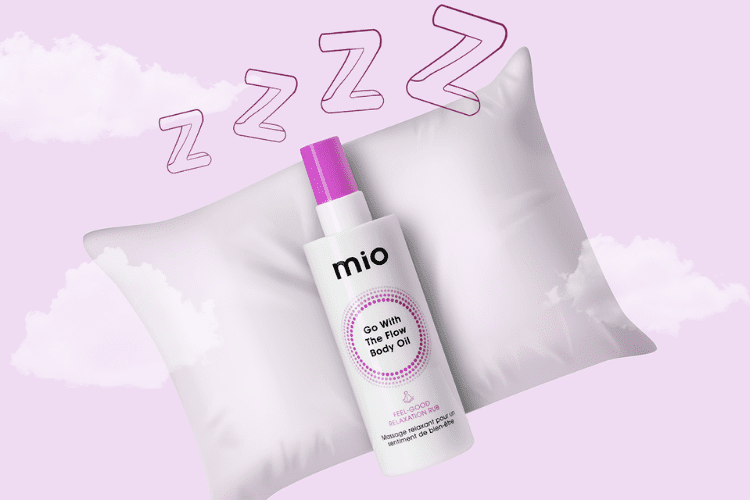 3. Sleep Gifts For Those Longing For A Spa Day
Give the gift of an at-home spa experience with our luxurious sleep gifts that give your body a full-skin detox. Our Heavenly Body Purifying Scrub (it really is heavenly), is a moisture-rich sea salt scrub that gently buffs away dry, dull and dead skin cells to reveal a healthy-looking radiance. Infused with fine salt crystals, Almond and Coconut oils along with Indian Fig Extract and Monk's Pepper Berry, this exfoliating body scrub will leave skin feeling beautifully bright, moisturised and replenished so that it is ready to absorb your favourite mio products!
For optimum results, we recommend applying Heavenly Body Scrub in the evening onto dry skin and massaging in gently before stepping into the bath or shower. Allow the refreshing Eucalyptus fragrance to revive your senses, helping you to relax and prepare your mind for a restful night's sleep ahead. Who said you can't bring the spa into your own home? Not us!
3. Sleep Gifts For The Glow Seekers
Is your skin craving some radiance? Our Sleeping Smoothie Overnight Serum works like a dream to help you get your beauty sleep and reveal hydrated, soft and glowing skin that feels super smooth and revitalised. Packed with ultra-moisturising and brightening plant-based actives including Raspberry Extract, Mandelic Acid and Shea Butter, this powerful AHA body lotion gets hard at work overnight to resurface your skin cells, leaving you with noticeably glowier, hydrated and more radiant skin when you wake up!
For best results, in your evening bodycare routine begin by cleansing your body with Sun-Drenched Body Wash; packed with illuminating pearlescent minerals and Andiroba Oil to help boost radiance and illuminate the skin with a sun-kissed glow. Next, apply Sleeping Smoothie onto dry skin, allowing a moment of calm whilst you indulge in the mood-uplifting fragrance of Citrus and Orange Blossom. Let the product get to work as you drift off into a deep slumber and shower off in the morning! Head-to-toe, feel-great glow? Check!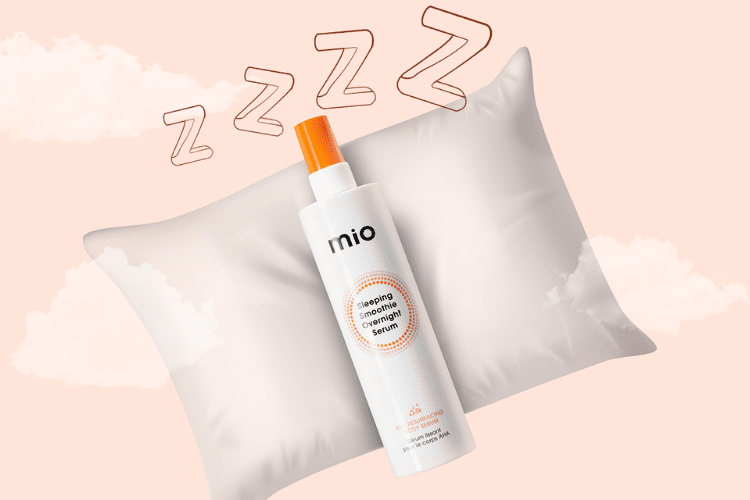 Yoga For Better Sleep | Sleep Better With Sophie NG
Struggling to reach your ultimate state of zen? Add this calming yoga class by Sophie from Love NG Yoga to your evening routine to help you relax and unwind your mind, body and soul for the perfect night's sleep ahead.