To celebrate Sleep Awareness Month we are giving you an exclusive insight into the mio team's evening routine for better sleep.
From our favourite at-home evening workout routine, to the books we've been loving and the mio products we just can't live without. Find out the how the mio team relax and unwind after a long, busy day at work in their evening routine for better sleep…
1. Jessica, Skincare Content Manager
These days, I begin my evening routine with a quick 30-minute hiit workout. As I'm currently working from home, it really helps me to separate and switch off from the 'work' part of my day. At the moment I'm really enjoying MadFit and Nobadaddiction on YouTube. I use the Fiit app, too! After finishing my evening workout routine, I eat dinner as I don't like to leave it too late. Last year I cut out the majority of meat from my diet and I've seen a huge difference. I feel so much lighter and less sluggish. My favourite go-to vegetarian books are BOSH!:Simple Recipes and The Veggie Cookbook by Higgidy.
After food, I jump in the shower and begin my evening beauty routine. I use mio's Dive In Body Wash – it's super moisturising and smells incredible. I usually listen to a podcast whilst I'm showering. After that, I settle in for the evening, light some candles and either read or watch a show on Netflix. I'm currently reading a book called Sabotage by Emma Gannon and I'm watching Firefly Lane on Netflix. I have a chamomile tea at around 10 pm and a final scroll of Instagram before heading to bed (I need to get better at cutting out social media).
I apply the Sleeping Smoothie Overnight Serum twice a week to give my skin a boost. I love the feeling of how soft your skin is when you wake up in the morning! It's such an effortless way to keep your skin looking its best, too. Lights out is at around 10.45 pm and I'm usually asleep by 11 pm.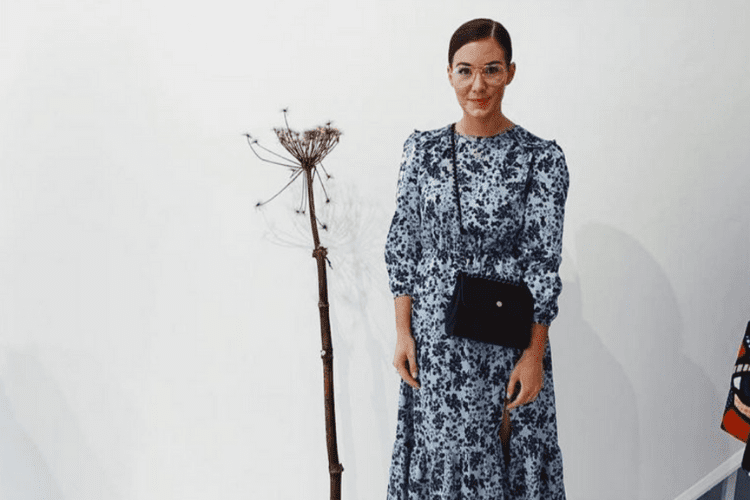 2. Heleayner, Skincare Content Executive
My evening self care routine begins the moment I take off my make-up (although since working from home I haven't been wearing much).  After that, I do a quick 20-30 minute HIIT workout 3-4 times a week as I find that it really helps to clear my mind and allows me to forget about the worries of my day. At the moment, I really like Joe Wicks HIIT workouts as they're super easy to follow and I always leave them feeling revived and re-energised. However, recently I have been trying to practice yoga as I find that it helps to stretch and relax my tight, tense muscles from being sat at my desk all day.
After my workout, I begin my evening self care routine with an indulgent bubble bath and cleanse my body with Sun Drenched Body Wash – it smells like citrus and leaves my skin with a subtle illuminated glow! During my bath, I tune into a podcast and at the moment I'm loving the Sheerluxe Podcast, The Emma Guns Show and The Calmer You Podcast for a bit of zen. After I step out of the bath, I smooth Go With The Flow Body Oil all over my body. The aromatherapy essential oils help to soothe and calm my busy mind and the nourishing Almond Oil keeps my skin soft and hydrated – it's such a treat!
After my bath, I'll have some dinner. I've been a vegetarian for 4 years and like Jess, I feel so much lighter and brighter! After that, I'll watch some TV or Netflix. I recently subscribed to Hayu and have since been hooked on the Real Housewives' franchise! Around 10:30pm, I'll take a cup of decaf tea to bed (my favourite is Pukka Night Time Tea), pop my diffuser pod on and take one last scroll through Instagram (although I try to avoid using social media before bedtime). I put my phone down at around 10:45 and I'm usually asleep by 11:30 pm.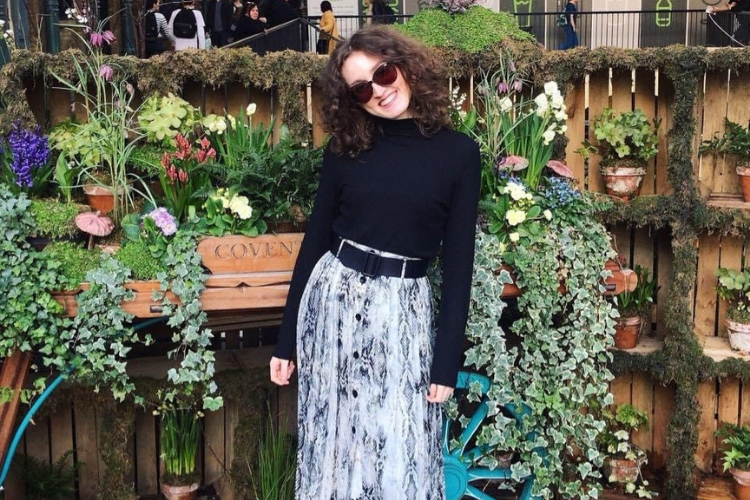 3. Ellie, Skincare Content Apprentice
My evening routine starts when I tidy parts of my flat before I head to bed. I love waking up to a clean kitchen and tidy bedroom as it makes me feel calm in the mornings. I also find it really therapeutic in the evenings to put everything from the day away (out of sight, out of mind).
I then begin my evening yoga routine on YouTube as I like to stretch out the day, especially after working from home at my desk as my muscles are always so tight and tense! Before my evening shower I use my Mio Dry Body Brush to exfoliate and make my skin feel super smooth and fresh. After I have applied my evening skincare routine and brushed my teeth, I use Mio Muscle Motivator Gel on my shoulders, neck, lower back and anywhere else I might have any aches and pains. I love the minty scent and it feels super cooling and refreshing after a long day. Lastly, I read my book or sometimes watch a few too many TikToks (oops!) before nodding off.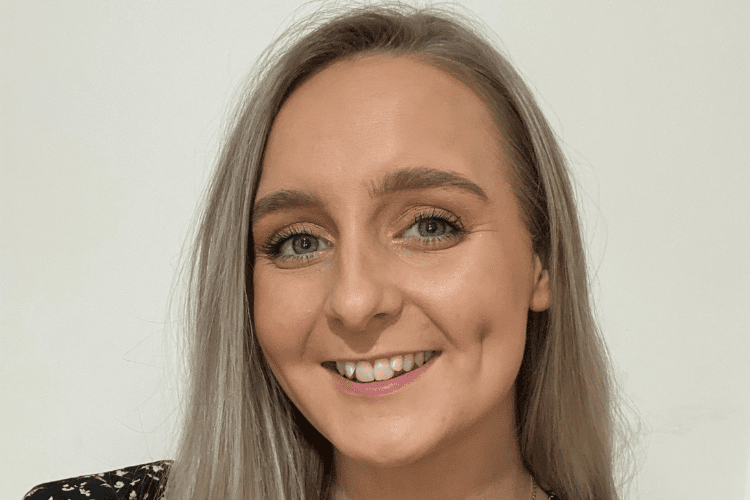 4. Natalie, Brand Marketing Executive
I love to start my evening routine with a healthy homemade meal, I usually meal prep all my dinners in the week so I'm not spending hours in the kitchen after a long day at work. My favourites are a hearty vegan five bean chilli with rice and broccoli, or a nutritious chickpea and coconut curry. After dinner, I love to run a long hot bath, I find this really helps my mind and body relax. I like to also add some contemporary classical or meditation music in the background, I read some research that this helps make my brain become less sensitive to noise when I sleep, meaning I am not easily disturbed in the night, it seems to be working!
I love using Heavenly Body Exfoliating Scrub when I take an evening bath! The eucalyptus fragrance helps me relax and de-stress my mind after a long day, and the fine salt crystals are gentle on my sensitive skin, as I usually find other body scrubs have a rough texture that is too harsh for me. After using it, my skin is left smooth and radiant, the addition of the almond and coconut oil ingredient leaves my skin moisturised and scrubbed all in one go. This is the best scrub I have found to remove any stubborn fake tan, so I can wake up with replenished skin. I couldn't be without it! Plus it's vegan* and cruelty free, so I'm looking after the planet as well as my body!
I then watch something on Netflix at 9pm in bed. I'm currently loving The Crown, I know I'm a bit late to the party! At this time I usually have an evening snack like yoghurt and granola, or sometimes a bit of Tony's Chocolonely, it's the best! Every night before bed I apply Muscle Motivator cooling gel to my lower back, as it helps to relax my tight muscles. I then try to nod off at 10:30pm, I can still smell the refreshing eucalyptus fragrance of the Heavenly Body scrub on my skin, which helps me relax into a deep sleep.
*Excluding mio cleansing hand gel.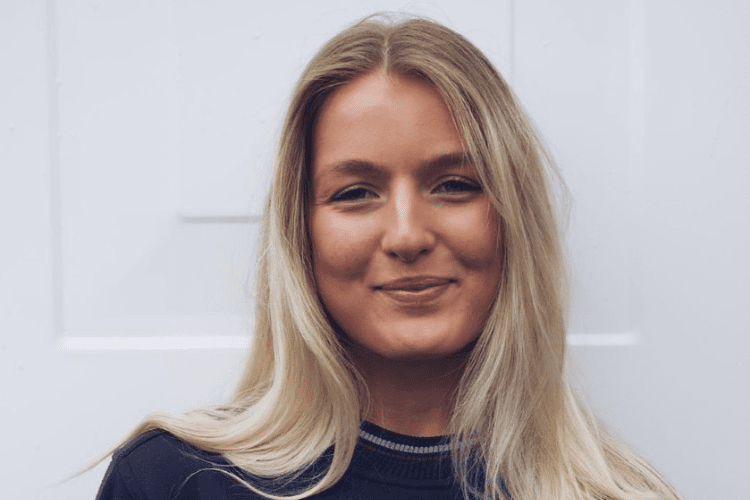 Pilates For Core And Glutes | Sleep Better With Sophie NG
Add this gentle Pilates class by Sophie from Love NG Yoga to your weekly workout routine to help you catch those precious zeds. This quick Pilates session will help strengthen your core and glutes, helping you to wake up feeling more energised and in-tune with your body!
Shop The mio's Evening Routine Favourites