As part of our Month Of Mio, we sat down with influencer and fitness enthusiast Flora Beverley (@foodfitnessflora) to chat about what motivates her and how you can make small, achievable lifestyle changes and do away with quick-fix fitness routines and fad diets.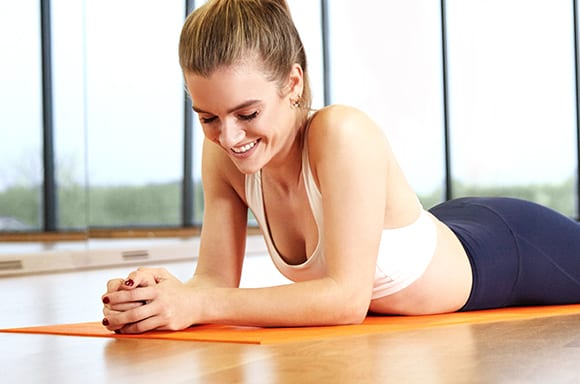 It keeps me sane. I mean I love working out although I was not a sporty person at school. I only really found fitness when I was seventeen or so and playing national squash. For me, the benefits were way beyond the physical benefits that people promise. It's the mental health benefits that keep me active.
So when I first discovered fitness, I was probably doing it more to try and get fit and maybe lose a little bit of weight. I found that actually, sure those things are great, but the mental health benefits are what have remained throughout my fitness journey.
A strong core is key to everything that I do. With boxing, it supports the torso rotation. With lifting weights, you need a strong core so you're not uneven. With running and walking, you need a strong core to keep your balance and to keep good form. So it's been a key part of everything that I do fitness wise.
I incorporate core training into every work out in some way shape or form. That's how important it is for me. A lot of people don't do solely core work, but I find it vital. I do a lot of floor work. If I had one USP, it would be my abs and my core! 
Well unfortunately, it's mostly genetic. Some people hold fat around their belly, but just being at a healthy weight and exercising obviously helps. You can't spot reduce fat, you can't reduce fat purely on your belly and not the rest of your body.
But having said that, you can reduce fat around your mid-section just by working out and eating a healthy diet.
Bicycles. Love them. Plank hip dips, so you're in plank and you move your hips round to the side. That kills the obliques. And Toe Touches.
My favourite tip is just to move more, whether that's walking to work, getting out for a run or taking the stairs instead of the lift- it all helps! They're not huge changes but the positive effects add up. It's not about drastically changing your lifestyle, it's about making small changes that are sustainable for the rest of your life.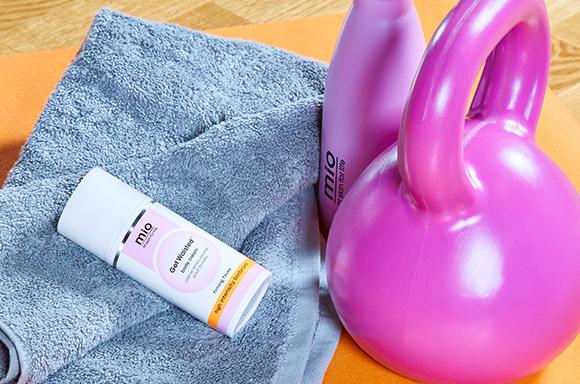 Now that we've got all the fitness motivation from Flora to work on those abs, make sure you enhance your workout results with Mio Get Waisted Body Cream to tone and firm skin. Applied daily to your stomach and waist, our effective formula will help to reduce puffiness and leave your skin and midsection looking toned and taut.