Another January and how many 'new year, new you's have you already heard? At Mio HQ, it's safe to say we're fed up of fad-diets and short-lived workout plans.
That's why this year, we want you to join us for a Month of Mio.
A campaign for those of you who start something and never complete it. A campaign for someone who's never stepped foot in the gym. A campaign for someone who hasn't ran since cross country in year eight. A campaign for those who want to take easy steps to change their lifestyle and feel better for it.
2019 is a year where we want you to throw away fitness fads and quick fix diets. Together, let's commit to making small changes to work towards a maintainable healthy lifestyle.
We've teamed with fitness enthusiast and influencer Flora Beverley (@foodfitnessflora) to encourage you to throw short-lived New Year's resolutions out the window and commit to making small, positive lifestyle changes that will last you all the way until December and beyond!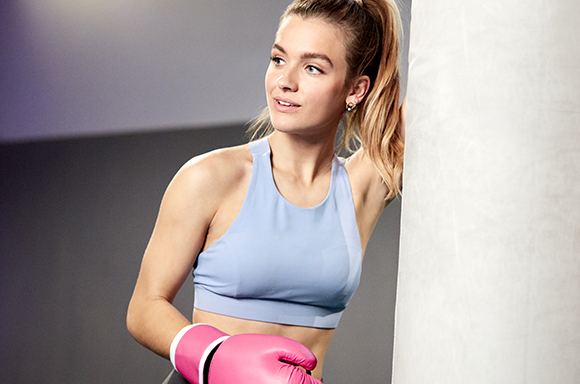 Each week, we'll be encouraging you to make achievable changes to help you get a strong body, strong mind and strong skin!
Flora has come on board to share how Mio helps support her lifestyle goals, how consistency is key and her tips and tricks for working towards a happy, healthier you.
Month of Mio with Flora Beverley
Flora is a food and fitness blogger from London who recently graduated from the University of Bristol with a degree in Biology. She describes herself as a runner, boxer and a big fan of the gym.
Her Instagram account, @foodfitnessflora, began as encouragement for her to start eating three healthy meals a day. Flora has spoken about how from the age of 14 she always struggled with her relationship with food and fitness. But, with the help of friends, doctors and the support of the Instagram community, she became well both physically and mentally.
We love Flora's sensible approach to wellbeing, so who better to help you kick start your own Month of Mio? An avid ambassador for making changes to your entire lifestyle rather than short-lived diets and intense workouts, Flora was our go-to to help out with Month of Mio.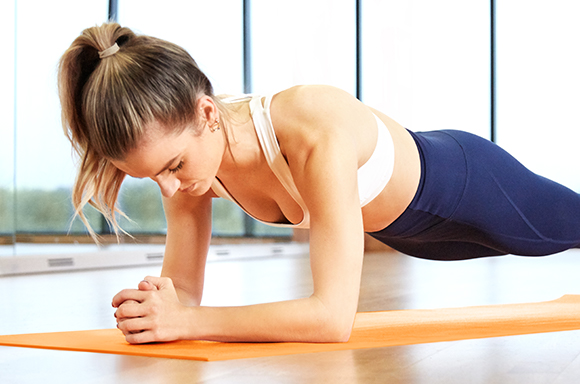 To get started…
We sat down with Flora to chat about fitness motivation and how to make small, healthy changes without feeling overwhelmed. It was impossible to come away uninspired…
Why did you want to get involved in Month of Mio?
I really love the all-round wellness aspect of it. In January you hear a lot about going on special diets, hitting the gym every single hour of every single day, all of that kind of stuff.
I love Month of Mio for the holistic kind of wellness side of things. It's not just about going on a diet it's about having health and wellness throughout all parts of your life, all year round.
We agree 100%. Why is it so important for you to make time to keep active?
It keeps me sane. I love working out although I was not a sporty person at school. I only really found it when I was seventeen or so, when I was playing national squash.
And for me, the benefits were way beyond the physical benefits that people promise. It was the mental health benefits, mainly, that kept me doing fitness.
So when I first discovered fitness, I was doing it probably more to try and get fit, maybe lose a little bit of weight. And then I found that actually, sure those things are great, but what keeps you doing sport are the mental health benefits that have remained throughout my fitness journey.
What advice would you give someone starting out on their journey towards a healthier lifestyle?
What people struggle with is that they try to do too much all at once. And then they lose motivation or they miss a day and they think right, I've already failed, I might as well stop now. I think the problem with that is that you're viewing it as a month of working out or six weeks or whatever it is, as oppose to a lifestyle decision, a change in your life.
Find something that you love and that you're able to stick to and just do it. Because then it's not a diet or a work out plan, it's just your life and we just get on with our lives you know. It becomes habit and at the point it becomes habit, you've already won. It's just something that you do without thinking, so it's not a chore at all.
We love that! What are your three essentials steps to kick-starting a healthy lifestyle?
Get outside. Just walking outside for ten minutes a day can really improve mental health as well as physical health.
Get moving in any way. Whether that's going to the gym and lifting weights or going on a run or doing Zumba in your sitting room. I think anyway that you can move more is a good thing. There isn't a right way to do fitness, just do whatever works for you.
Try to make small changes rather than huge lifestyle adjustments that are not sustainable. So whether that is choosing not to have dessert at every meal or choosing not the have red meat or whatever it is, small changes build up.
You can make a new change every year, whatever it is. I've been doing fitness for six plus years and it's taken me that long to get to where I am now. It wasn't overnight, it wasn't a three-month workout routine, it was a lifestyle change.
Why did you want to work with Mio Skincare?
Well, I love the brand and after trying the Liquid Yoga, I was obsessed.
I did this 19km run and I was thinking, 'how am I going to be able to walk tomorrow?'. And then I remembered this is the product my dad's girlfriend was raving about. So I gave it a go and I could walk the next day – which is unheard of after a long run. Usually, I'm unable to do stairs and my knees are falling apart. I just did not hurt at all and I was honestly shocked.
And then I've heard about and seen Mio left, right and centre in the fitness industry and that was what made me think, this brand has longevity.
We hope you're feeling as motivated as we are following our chat with Flora.
Join us in a month of small, manageable changes whether that's wellness, exercise or diet. Check back next week for the first instalment of inspiration from Mio and Flora and get started on your Month of Mio today.
Get involved and use the hashtag #MyMonthOfMio to share how you're making small changes everyday to achieve a healthier, happier lifestyle.