Caffeine, we all love it (well, most of us). If you can't start your day without your extra frothy oat milk cappuccino (my order of choice) then you'll be interested to hear that you can add a dose of caffeine into your skincare routine. Yep, that's right, you can boost your energy and pep up your skin at the same time. But, is caffeine good for your skin? Allow us to explain…
Keep scrolling to discover what caffeine actually is, what it does for your skin and why we use it in our Workout Wonders Range to help keep your skin firm and smooth as you stay active.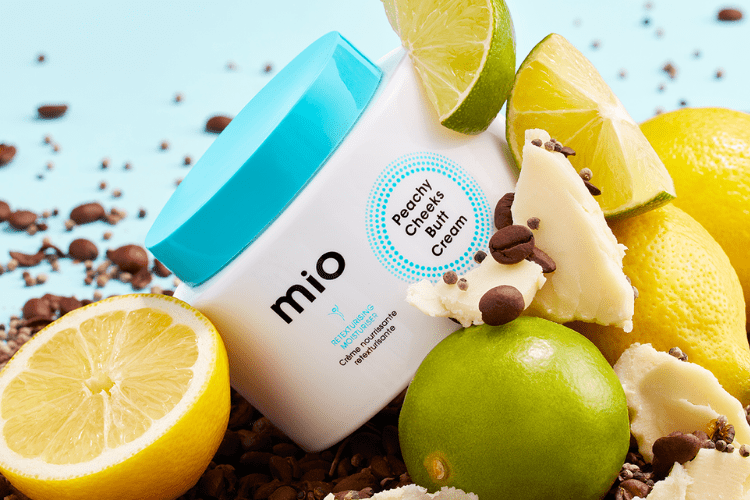 Billions of people rely on caffeine to help them wake up their groggy mind in the morning, boost their energy levels during an afternoon slump or get through that never ending night shift. According to research, about 80% of the world's population consume caffeine every day. This percentage rises in North America, with 90% of adults enjoying a caffeinated beverage on the daily.
Caffeine is one of the most commonly used natural stimulants in the world, and can be found in coffee, tea and cacao (raw chocolate). Caffeine works by stimulating the central nervous system and the brain to help you stay alert and rid you of tiredness and fatigue, hence the energy boost you get after sipping on your morning brew.
Fancy a little history lesson? Did you know, historians have tracked the first brewed cup of tea as far back as 2737 BC? However, coffee is reported to have been discovered many years later by an Ethiopian shepherd who noticed the extra boost of energy that it gave to his goats! Those caffeinated soft drinks? (Think fizzy pop). They first hit the market in the late 1800s and energy drinks launched soon after.
What Does Caffeine Do For Your Skin?
When it comes to caffeine for your skin, it's a little more controversial. It might help brighten and perk up your skin, but it likely doesn't have the same regenerating effects on your skin as sleep does.
An increasing number of skincare brands (including us) are starting to include caffeine in their ingredient formulations. In terms of it's affect on the skin, caffeine may help to benefit your skin in the following ways.
What Are The Skin Benefits Of Caffeine?
There's a lot of contradicting information about what caffeine can/can't do on the skin. It is often featured in skincare and bodycare products that claim to help reduce cellulite and puffy eyes, however this doesn't necessarily work for either skin concern. But, it may have soothing and antioxidant benefits on the skin and is the perfect ingredient to help brighten and reduce puffy eyes.
It contains antioxidants: free radicals can cause fine lines and wrinkles. If you use products that contain antioxidants like the ones found within caffeine, this can help limit the amount of free radicals that your body produces.
It may help reduce cellulite: caffeine dilates blood vessels beneath the skin to help improve blood flow to further stimulate the removal of fatty acids, which might help decrease the appearance of cellulite.
It may help decrease puffiness: Caffeine is a great ingredient to use to help improve puffiness and circulation in the skin. These results are not long-lasting, so if you're looking for a product to help reduce your puffy under eyes, for best results it is recommended that you use it daily.
It may help collagen production: Green coffee bean oil (a type of coffee bean) can help aid in the production of collagen and elastin due to being rich in amino acids.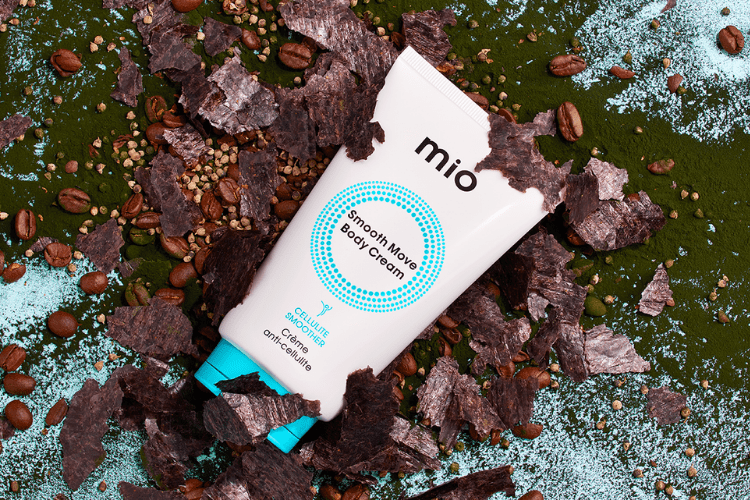 The Best Caffeine Body Products
Protect your skin as you push your body to it's limits in your workout routine, with our super supportive Workout Wonders Range. Here to enhance your healthy lifestyle, this range of highly-effective bodycare is vegan-friendly, cruelty-free and is supercharged with 100% natural plant-based actives, feel-good fragrances and of course caffeine, to enhance that post-workout feeling, leaving your skin looking and feeling hydrated, restored and nourished.
Helping to leave the skin feeling tighter and stronger, our Get Waisted Sculpting Serum is infused with body-shaping actives including caffeine and our Smooth Booster Complex to reveal more hydrated, smoother looking skin. Supercharged with plant-based proteins and vitamins, when used regularly this caffeine serum with help improve the skin's texture, giving your tum a firmer look.