"Strong body, strong mind and strong skin come as a package, you can't have one without the other."
As part of our Month Of Mio, we sat down with influencer and fitness enthusiast Flora Beverley (@foodfitnessflora) to chat about what motivates her and how you can make small, achievable lifestyle changes and do away with quick-fix fitness routines and fad diets.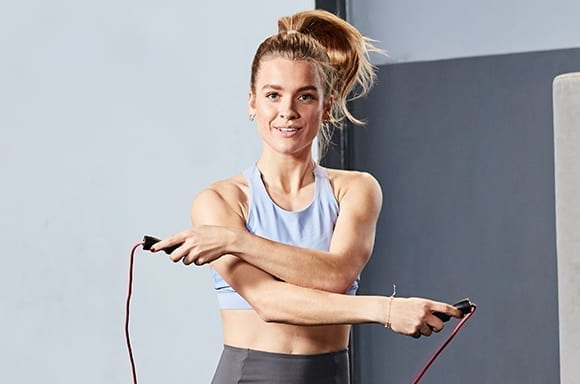 Boxing is a key part of my workout routine. I started it about two years ago and I use it as a go to workout when I don't want think about working out. It always leaves me feeling positive and empowered and sweaty, which is just want you want from any workout.
It's a very much whole body workout, very much like high intensity interval training your entire body. It's not just arms, it's your core, it's your legs and you mind as well. Your mind is required a lot when you're doing boxing.
Well, I've added it to my gym bag so it travels around with me. So I use it all over after a workout at the gym. I especially love Future Proof  in the winter during all the cold weather. I just need something to keep my skin supple and strong. Future Proof is what I've been using for a while now, it's been in my gym bag since I got it.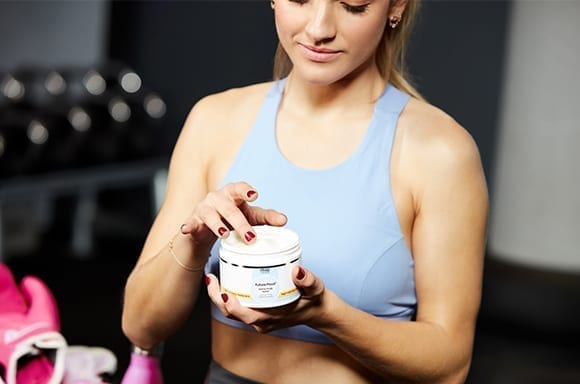 It depends what workout I've done. If I've done a long run or a heavy lifting session, a nice warm bath with Liquid Yoga Bath Soak is now my go to, absolutely love it, quite a success! I'm going to be recommending it to absolutely everyone.
And then once I'm done, I'll apply Future Proof Body Butter all over my skin, especially any dry parts. Those are my two go to steps as part of my bodycare routine to keep my skin just as fit as my body.
I mean they're all interconnected for me. You can't have one without the other two really. My body can only do as much as my skin can do and my skin can only handle what I allow it to handle, so that's why the skincare is so important to me.
But being so active, you're constantly at the gym, you're constantly showering and drying out your skin. Then you're inside with the heating on and outside in the extreme weather. I do a lot of hiking as well. And that is great for your mind and your body but it's not quite so good for your skin and that's where the skincare comes in. Strong body, strong mind and strong skin come as a package, you can't have one without the other two.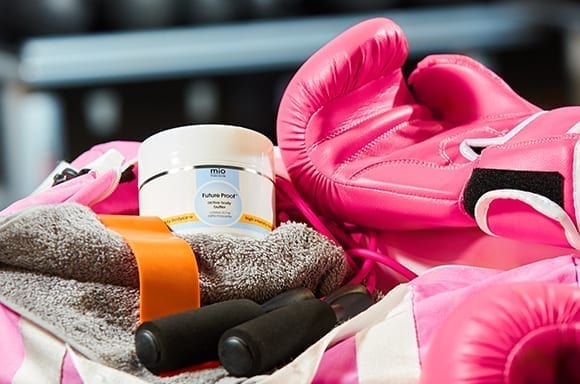 We hope you've enjoyed talking to Flora  and feel just as motivated to get out and moving as we do. Whether you're a boxing enthusiast or a keen hiker, give your skin the support it needs and be sure to follow up any post-workout shower with Future Proof Body Butter. Expertly formulated and full of key nourishing ingredients, Future Proof Body Butter is an over achieving body butter that will pack an Omega-rich punch of moisture and leave skin glowing, fit and healthy. As Flora said, strong skin, strong mind and strong body come as a package. Leave the strong skin to Mio Skincare whilst you take care of the rest.