The wait is finally over! Our NEW Move Groove Anti- Friction Balm has arrived. Whether it's your bike, hike or general daily activities, make your day run a lot smoother with our moisturising and soothing anti-friction balm.
Keep scrolling to discover everything you need to know about Move Groove, it's benefits and how to use our anti-friction balm to help you glide through life a lot more easily…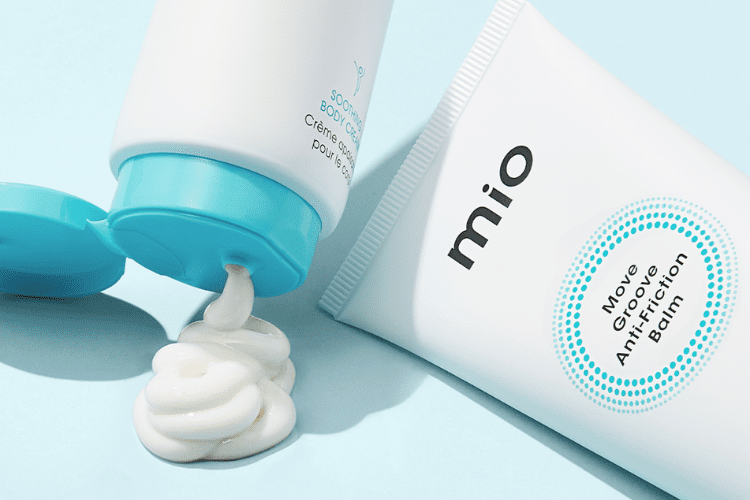 Expertly formulated for those suffering with skin discomfort caused by friction and rubbing, our anti-friction balm helps protect the skin leaving it feeling healthier, stronger and super soft.
Powered by high-performance, plant-based actives including our iconic Feel-Good Complex, a blend of Indian Fig Extract and Monk's Pepper Berry to give you an instant sensation of wellbeing, whilst keeping the skin feeling hydrated.
Its Ingredients
Niacinamide: Conditions the skin and helps to reduce the appearance of redness.
Coconut Oil: Helps moisturise and nourish the skin, leaving it feeling hydrated and nourished.
Tapioca: Provides the skin with a smooth, silky soft feeling.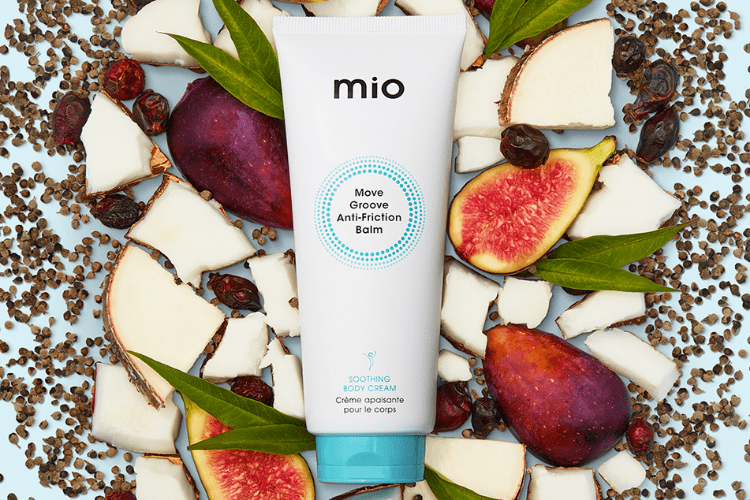 Its Benefits
How Does It Work?
Friction is a common skin problem that can be caused by a combination of moisture and irritating fabrics that causes irritation on the skin. This usually happens on the bum and thighs, but it can also occur on the groin, feet, nipples and armpits. This prolonged rubbing on the skin can cause irritation, rashes and broken skin causing the affected area to become painful and sting.
Although friction is mostly associated with very active people who workout a lot, other common causes include wearing clothes that don't fit properly, wearing a skirt during hot humid weather that causes your thighs to rub, breastfeeding and endurance sports such as running or bike riding.
Move Groove helps fight friction by providing a protective, invisible barrier that helps keep areas prone to friction moisturised, smooth and protected.
How Do I Use It?
Apply to your inner thighs, under arms, groin and any other places where skin is prone to rubbing and friction. Re-apply as required and when you feel like you need an extra dose of protection!