You've probably heard the ingredient cannabis sativa seed oil (also known as hemp seed oil) spoken about a lot in the skincare world. And rightly so, because this buzzworthy skincare ingredient promises to leave your skin feeling moisturised, supple and nourished.
But, what exactly is cannabis sativa seed oil and why should you be using it? Read on to discover more about this wonder oil, it's benefits and why we use it in our iconic and bestselling Liquid Yoga range to help leave your skin feeling calm, soothed and serene… 
1.
What Is Cannabis Sativa Seed Oil And Where Does It Come From?
It can be quite confusing to know the difference between cannabis sativa seed oil, hemp oil, cannabis oil (CBD) and all of it's forms – the list goes on. So, we're going to break it down for you. 
Cannabis sativa seed oil, also known as 'hemp seed oil' is not to be confused with 'hemp oil' as this is a broad term for all oils that are derived from hemp and can include cannabidiol (CBD oil). Cannabis sativa seed oil is sourced by cold-pressing seeds from the hemp plant which is a cannabis plant that is grown for non-drug use. It is often unrefined and has a clear green appearance and nutty flavour.
2. Is Hemp Seed Oil And Cannabis Oil The Same Thing?
Cannabis sativa seed oil (hemp seed oil) is different from cannabidiol (CBD, cannabis oil) as the latter is extracted from the hemp plant and uses hemp leaves, stalks and flowers when it is produced. 
Cannabis sativa seed oil (hemp seed oil) is made from the actual hemp seed and doesn't usually contain any THC, which is the psychoactive element found in CBD (cannabis oil) that binds to cannabinoid receptors in the brain and can have obvious effects on your mood (a.k.a make you high). Instead, cannabis sativa seed oil is mostly rich in omega fatty acids. So if you were concerned about getting high off hemp seed oil, you won't. 
Thanks to it being loaded with skin-loving vitamins, it has been snapped up by many beauty brands (including us) and can be found in a variety of skincare products including oils, creams and cleansers. 
However, CBD and hemp seed oil are often marketed in the same way, making it difficult for consumers to know what they're actually purchasing. So, how can you tell the difference? You just need to check the ingredients list. 
Hemp seed oil will be listed as cannabis sativa seed oil, whereas CBD will normally be listed as cannabidiol, hemp oil, full-spectrum hemp, PCR (phytocannabinoid-rich) or PCR hemp extracts.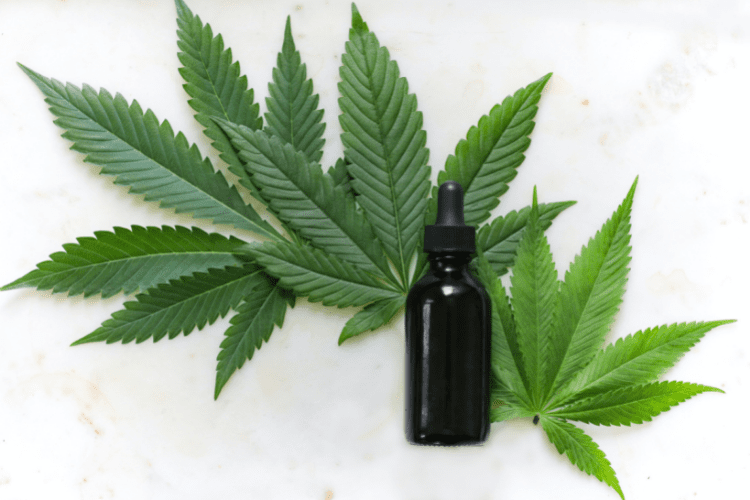 3. What Are The Benefits Of Cannabis Sativa Seed Oil For The Skin?
Now that you're clued-up on what Cannabis Sativa Seed Oil (hemp seed oil) actually is, allow us to explain some of the amazing benefits when applied to the skin: 
It's 

Anti-inflammatory:

it is rich in omega-6 fatty acids which can help calm and soothe irritation on the skin, helping to keep it nourished and is believed to help improve the appearance of blemishes. 

 

It locks-in hydration:

hemp seed oil is rich in omega acids 3, 6 and 9 which helps to repair the skin barrier and prevent moisture loss.

 

It h

elps the skin feel balanced:

 this versatile oil is suited to most skin types as it moisturises the skin without clogging pores. It can help to balance oily skin types, providing hydration.

 

It helps prevent ageing:

As well as moisturising and nourishing the skin, it is also believed that hemp seed oil may help the appearance of fine lines, wrinkles and signs of ageing.
4. Cannabis Sativa Seed Oil Infused Bodycare
Our bestselling vegan-friendly and cruelty-free Liquid Yoga range is infused with cannabis sativa seed oil to help nourish, soothe and calm the skin; allowing you to take some well-deserved 'mio' time out of your busy schedule. Want to know more? Keep scrolling to find out how you can incorporate these cannabis sativa seed oil infused products into your daily bodycare routine and be transported to your ultimate state of zen.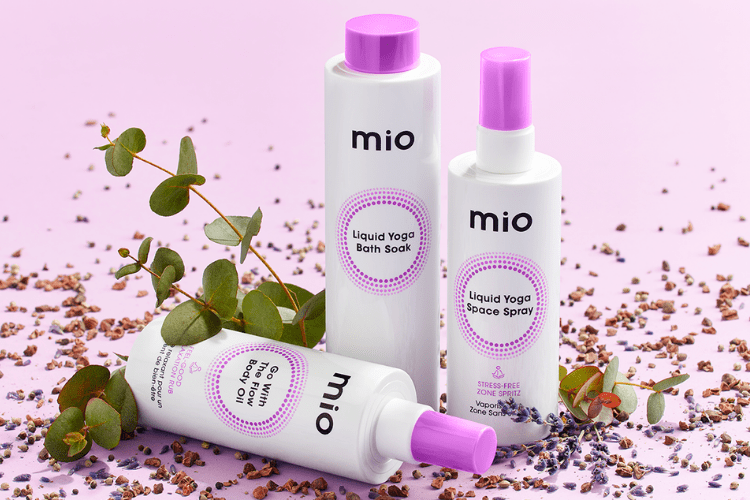 Begin your relaxation routine and soak away the worries of your day with our iconic Liquid Yoga Bath Soak. Giving you tranquillity on tap (literally) this soothing bath soak is enriched with an uplifting blend of essential oils including Lavender and Peppermint, along with calming cannabis sativa seed oil, herbs and minerals to help ease your mind, body and soul for a soothing bathing experience. Charged with a 100% natural feel-good fragrance and nourishing Almond Oil to leave you feeling serene and your skin moisturised and pampered from head-to-toe.