For many years now, skincare has been all about the face. While we have welcomed more formulas and ingredients with open arms to our morning and evening cleanses, our body-care has been neglected. It is for this exact reason that although our face regimens contain a multitude of steps and layers, we are torn over whether to use body oil vs lotion. Some swear by using oils to nourish their body, others stand strongly with the lotion. Meanwhile, those trying to choose between the two are met with conflicting information online over which is best to use.
However, with the body-care world evolving fast to catch up with face skincare, the simple body oil vs lotion debate now has some added ingredients, formulas, and complexity to consider.
Here's all you need to know about body oil vs lotion- which one is the right one for you and why.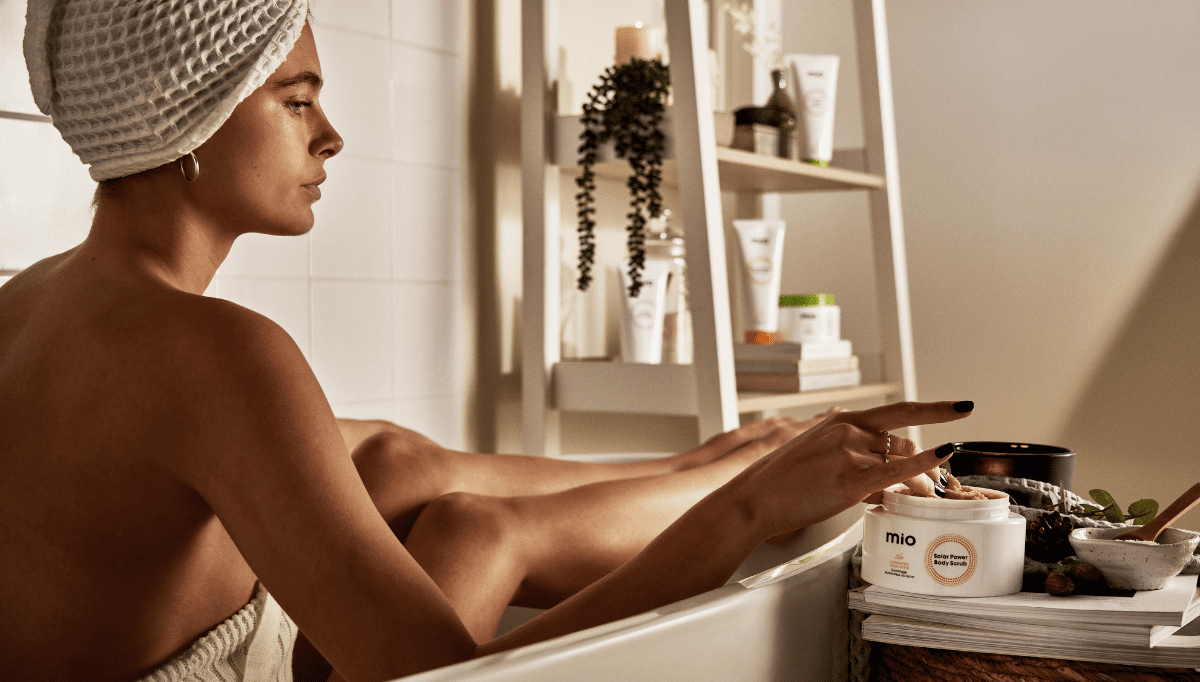 What is body oil used for?
Let's begin by discussing the purpose of a body oil. What a body oil is used for is hydrating the skin. However, it also comes with plenty of other benefits depending on its ingredients.
For example, plant-based oils are particularly great for locking moisture into our skin which is a major point that argues a body oil is better than a lotion. This is because the ingredients in plant-based oils mimic the natural structure of our skin. Therefore, they absorb quickly, penetrate deep beneath the surface and can help to repair the skin's moisture barrier- the key for long-lasting hydration. Plant-based oils include Almond Oil and Cannabis Seed Oil, found in Mio's Go With The Flow Calming Body Oil.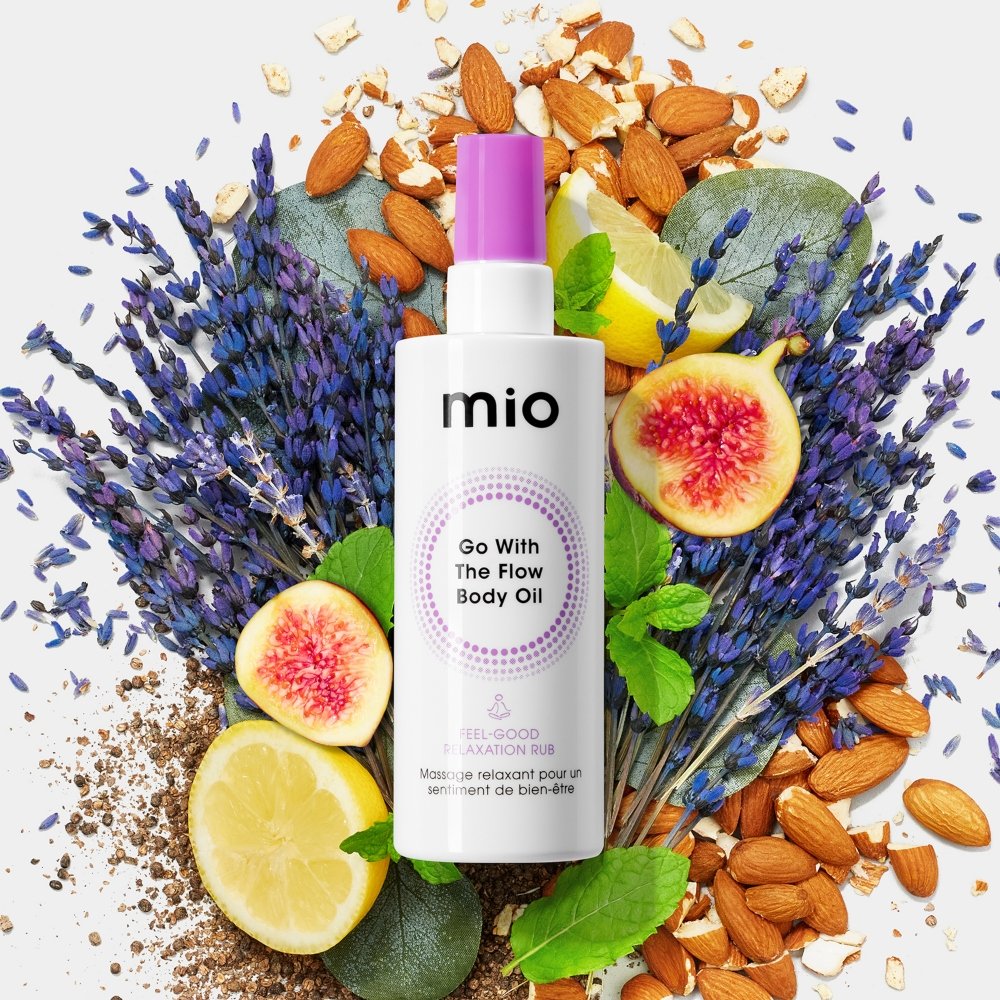 Body oils can also be used for adding a glow to the skin, especially during summer months. This is especially true if they contain ingredients that are rich in vitamin C, such as a blend of Indian Fig Extract. Vitamin C works to even out the skin-tone, boost collagen and fight the appearance of dull skin, so is a great addition to achieve that summer radiance.
Finally, certain body oils are used for calming and soothing the mind. While Cannabis Seed Oil is known for its calming properties, body oils can also contain an aromatherapy blend of feel-good Essential Oils. Lavender, peppermint, lemon, mandarin and eucalyptus all work well to help you unwind after a long day and prepare the body for rest.