Naturally, our bodies know what's good for us and we often crave what we need. But sometimes, we teach our bodies to feel like it needs all the naughty stuff.
These superfoods will help you achieve the skin you want and by sticking them on your shopping list, you won't be tempted by those naughty indulgences that can cause breakouts, and aren't so kind to your waistline either. These foods will help you stay on track and make you feel unstoppable, so let's have a look then shall we?
Olive Oil
First on the beauty food list is this lovely golden stuff which is packed with 3 extremely important antioxidants for the skin which are polyphenols, phytosterols and Vitamin E. Antioxidants are so indispensable for beautiful skin as they stabilise free radicals which attack the skin and cause it to age significantly.
Vitamin E is a "skinessential" as it smooths out the skin lending it a dewy look and protects against ultraviolet light.
Olive oil is an excellent source of unsaturated fat so ditch the butter and use this nutrient-rich tasty oil. Drizzle over salad, pasta, fry meat in it or slather it over some bread. It's a major part of the Mediterranean diet which is one of the healthiest in the world.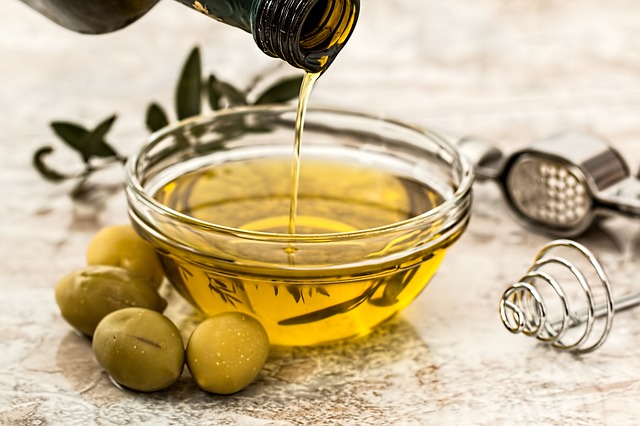 Green Tea
Drinking green tea can be a super skin force as it's full of antioxidants and amino acids. The potent antioxidants help treat sagging skin, dark spots, fine lines and wrinkles. The Japanese are very fond of this gorgeously green warming tea and drink it round the clock. Japanese people have one of the longest life expectancies in the world and the majority of their skin is flawless. So it could be down to chugging all that antioxidant-rich tea!
Not keen on the taste? You can add it to a face mask recipe, you can get a whole free Ebook on them by clicking here, or to get rid of bags and dark circles leave 2 tea bags in the fridge for 30 mins then lay each tea bag under each eye. Sit back and relax for 20 mins and repeat till you see the amazing effects!
What's more is that it contains Vitamin B, a natural energiser so you feel perky all day in a natural way!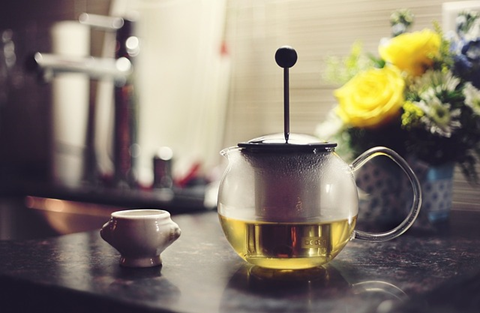 Edamame
Hmm… another Japanese food favourite, I think their diet is on to something! Edamame beans are, yes, delicious with a pinch of salt, but also fabulous for getting skin looking fresh and flawless.
These magic beans are packed with Vitamin A which keep skin smooth and soft. Vitamin A is essential for the immune system so eating more will mean less sickness and fatigue. Sickness and fatigue can, unfortunately, take their toll on our skin so keeping your immune system strong is so critical for satin-like skin.
Carrots and sweet potatoes are excellent sources of Vitamin A. So pop them on your shopping list too!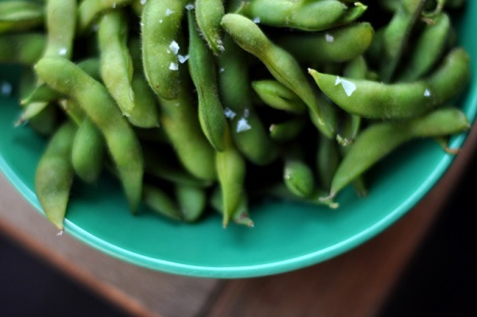 Blueberries
These pretty purple treats are so great for your skin. They are bursting with anthocyanins, powerful antioxidants which help protect and replenish the skin. They are also a brilliant source of Vitamin C which helps stimulate collagen production which is the building block of youthful skin.
Add a bunch to a fruit salad, munch on them as a snack or incorporate them into a face mask and reap the benefits.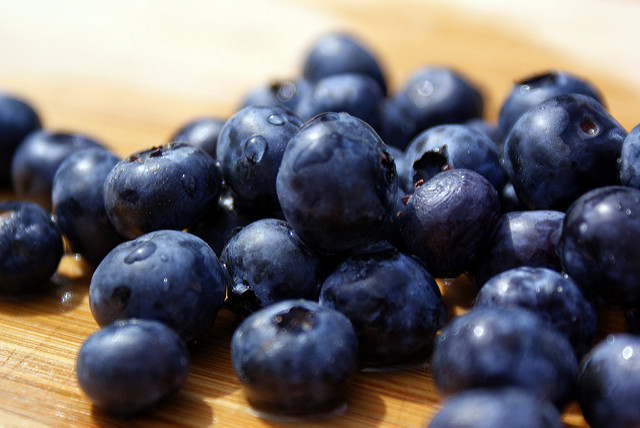 Tofu
Tofu has been acknowledged as one of the world's healthiest foods. Popular in China, Korea and (you've guessed it) Japan, the benefits of chomping down on tofu are countless.
The precious proteins in tofu actually help the skin's elasticity which is so vital for keeping skin youthful as it tightens face muscles eradicating sagging cheeks, jaws and neck. So frequently add a serving of tofu with some anti-ageing veggies in order to flaunt your new glowing skin.


Red Peppers
Delicious red peppers are easy to add to any meal as they are so versatile and tasty. There is no excuse not to indulge is these! They contain 300% of our daily intake of Vitamin C- yes you read that correctly. Chowing down on peppers can work wonders on the skin as Vitamin C stimulates collagen production.
They are also packed with Vitamin A and can even increase metabolism causing weight loss. So eating one a day could keep the wrinkles and cellulite away!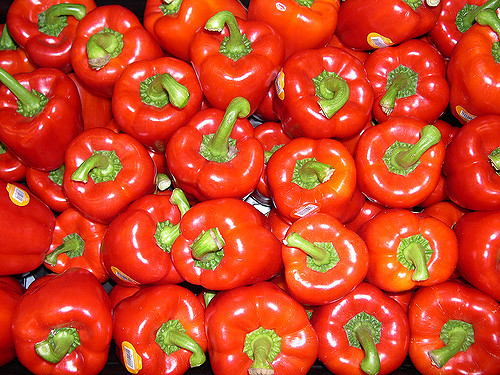 Salmon
Fish are one of the most nutritious foods you can eat. Iceland, Italy, Finland and, oh yeah, Japan, consume a lot of fresh fish. Their countries are deemed to have the healthiest diets on the planet! Unlike the US or the UK where red meat is all the rage, these fishy countries indulge in nutrient-rich fish to keep their skin clear, tight and bright.
Salmon rates very highly due to the high amount of omega 3 which can moisturise skin cells and add a youthful plumpness to the skin. Salmon is a great source of the mineral selenium which protects the skin from harmful UV rays.
Vitamin D is also found in salmon which keeps skin, teeth and hair strong and healthy. Adding salmon to your meals will make for mouth-watering dishes. So there is no reason for not adding it into your weekly diet. Easy ways to get your healthy dose of omega-3 is by indulging in some sushi, devouring a salmon bagel or adding it to a quinoa salad.