The importance of topics like friendship and mental health has never been so apparent. From Friday night Zoom calls to socially-distanced park catch ups, we are all valuing those small moments with our chums more so now than ever. As today is National Best Friends Day, read on to discover how living life with your friends by your side helps to boost your mental health…
Friendship & Talking
According to the Mayo Clinic, people with strong and loving friendships have a reduced risk of health conditions like depression, an unhealthy body mass index and high blood pressure. If you're feeling weighed down or troubled by something in particular, it can feel therapeutic to spill our your emotions with a friend you trust and feel safe around. Just by sharing your thoughts and troubles with someone who loves you, it can help to lay off the load and to give yourself some needed relief on your mental health. Whether you're feeling guilt or shame or anxiety, putting your feelings into words helps to reduce how much the amygdala (the place in your brain where your emotions are stored) has to work, allowing you to process the stress in a simpler manner. The New York Times article Why Talking About Our Problems Helps So Much (and How to Do It) explains how it's important that you choose the right friends to confide in. It's more beneficial to talk to a friend who has gone through similar things to you as they'll have a clearer way to support you. If you feel like you don't get anything out of talking to a specific friend, there's nothing wrong with that, they're just not the right person to talk to.
Friendship & Experiences
Whether it's a spontaneous road trip around the world or a coffee in your local cafe on a rain Sunday afternoon, spending quality time with the friends you value is a surefire way to boost your happiness levels. These shared experiences with each other, however big or small, help to strengthen the bonds you have with your friends and, in turn, you'll relate to them more on a deeper level. Reminiscing about your favourite moments together brings a sense of joy that helps to make you feel connected. As human beings, we are naturally social specimens and need the support of peers around us to up lift us and make us feel secure. As we head out of lockdown, begin to talk about future plans with your friends; city trips, Birthday celebrations, spa days. It'll also give you something to look forward to and help to keep you connected with them.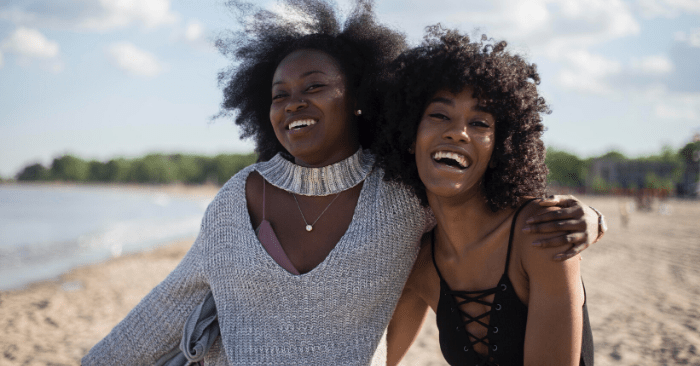 Friendship & Love
They say that friends are the family you choose. Friendship is especially sacred in this way. You are not connected to your friends genetically but you choose to live your life with them by your side. Loyalty is a trait you can really develop through keeping strong and meaningful friendships. Knowing your chums will be there for you know matter what is, in a way, what love stands for, and this emotional growth can help you in all your relationships. Aristotle said that friendship is 'most necessary with a view to living…for without friends no one would choose to live though he had all other goods.' Just like all your relationships, friendships will go through ups and downs, but your true friends will always bring you happiness in the end. If you feel like a specific friend is causing you to think or feel negatively, this may be affecting you more than you think and you should think about re-examining why you're friends.
Friendship & Support
When traumatic things happen in life, your mental health can be incredibly vulnerable. As you work through the stress and emotion of a relationship breakdown, a loss of a family member, a issue at work, it can sometimes feel like the only thing getting you through is the support of your friends. During these tough times, they are a way for you to escape the brutality and allow you to be your self again. If they can get you through the worst times pretty much unscathed, they are most definitely friends for life. These traumas can have a long term effect on your mental health, so the most support and care you can get through these periods will positively impact on you in the future.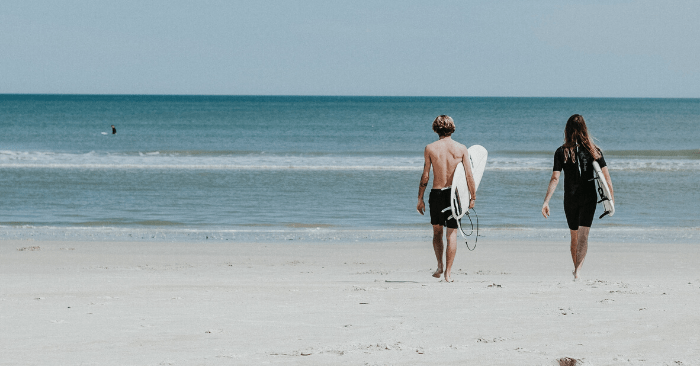 Ways To Stay Close To Your Friends Right Now
1. Write a letter and share why you value their friendship – choose postcards with artwork on them so your friends can keep them or frame them.
2. Choose a different theme or topic for your weekly Zoom call to keep conversations fun for everyone.
3. Look back at old photographs and post them on your group chats – spark some memories!
4. Set up an online fitness class together – whether it's yoga or HIIT, jump on a Zoom call and follow the same video class. We are loving POPSUGAR's workouts at the moment.
5. Send them flowers or a little something you know they'll appreciate so they know you're thinking of them.
How To Learn More About Friendship
Read: Conversations with Friends by Sally Rooney
Watch: Lydia Denworth's Ted Talk about The Science of Friendship
Listen: Jeff Dye's Friendship Podcast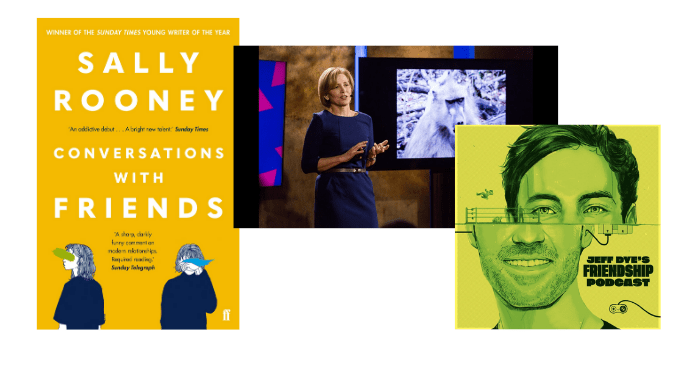 The Self Care Edit