Beauty and skincare brands have been using Coconut Oil as an ingredient for years. But, what is all the fuss about and why are so many people slathering themselves in the stuff?
Read on to discover what coconut oil is (if you don't know already), the benefits and how to use it for the ultimate feel-great glow…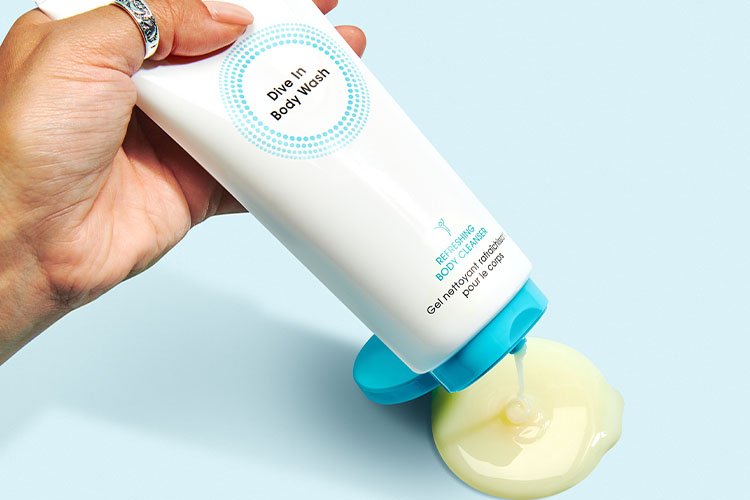 What Is Coconut Oil?
Coconut oil is an oil that is high in saturates and is traditionally made by extracting oil from raw coconuts and sometimes dried coconut kernels. It is high in lauric acid, which has antimicrobial properties and can help kill bacteria on the skin and reduce inflammation. It is also rich in linoleic acid, which is an unsaturated omega-6 fatty acid that can be used as an emollient to soothe the skin.
It can be used in cooking or as a skincare oil when applied directly onto the skin or hair. It is completely solid at room temperature, however when heated it quickly melts and becomes a liquid.
What Are The Benefits Of Using Coconut Oil On Your Skin?
Now, there's a reason why so many people are slathering themselves in the stuff. Coconut oil provides the skin with a seemingly endless list of benefits when applied topically:
It's antibacterial: Due to it being rich in lauric acid, coconut oil has antimicrobial properties and helps to kill bacteria on the skin and reduce inflammation.
It locks-in hydration: Coconut oil (the extra virgin kind) has been found to reduce the levels of transepidermal water loss and hold moisture within the skin, increasing the lipid levels on the skin's surface.
It helps reduce fine lines: When your skin absorbs coconut oil, it helps to reduce the appearance of fine lines and wrinkles and keeps your skin looking supple, smooth and feeling strong.
It exfoliates: It helps to exfoliate the layer of dead skin cells on the outer layer of the skin's surface.
It can remove makeup: It attracts dirt and build up, effectively removing all of your makeup. It is also a natural antibacterial and anti-yeast agent.
Is Coconut Oil Right For Everyone?
Although it comes with a tonne of benefits, research suggests that coconut oil might not be right for everyone. However, unless your skin is very prone to becoming congested and breaking out, there's no reason to avoid using this wonderous oil.
People with oily skin types may want to avoid using coconut oil on their skin as it one of the more comedogenic oils available, and may block pores which could cause blackheads and blemishes. But, there is a much less risk of it causing spots and blemishes when applied to the body, as it has a lot less oil glands than your face or scalp.
If you don't have breakout-prone skin, coconut oil is completely fine to use on your face as part of your daily skincare rituals and can be used as a makeup remover, facial oil, highlighter (hence the glow) and much more. You can even use it to make your own face masks!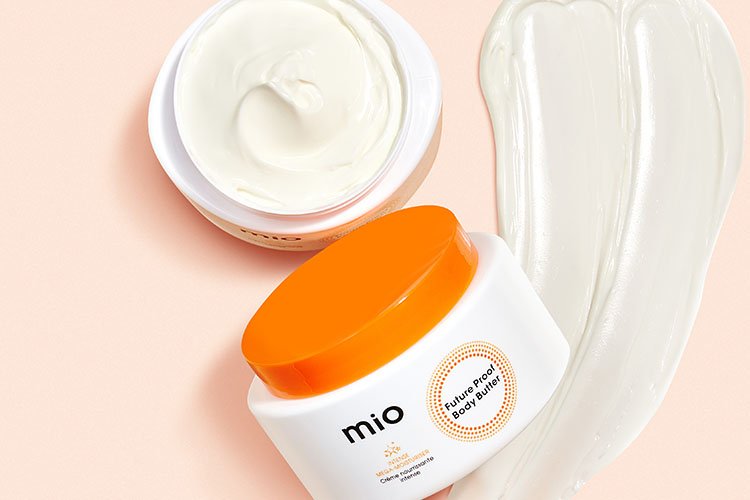 How To Use Coconut Oil On Your Skin
As a cleanser: Massage it onto your face and remove with a flannel/muslin cloth to remove your makeup.
As a body oil: Apply it all over your body when your skin is still damp after stepping out of the bath or shower, to lock-in moisture.
As a hair mask: Warm a few tablespoon in the microwave and apply to the mid-lengths and ends of your hair. Pop on a shower cap and leave on for a few hours or overnight. Wash your hair thoroughly with a deep cleansing shampoo in the morning and notice how soft, shiny and super silky your hair is!
As a hair serum: Apply it sparingly to the ends of your hair to help tame frizz.
Your Nourishing Coconut Oil Bodycare Routine
Deeply cleanse and hydrate your skin with our invigorating Dive In Body Wash, infused with skin-loving plant-based actives, the coconut oil body wash includes our Feel-Good Complex, Green Tea Powder and a revitalising fragrance of refreshing Eucalyptus and Orange essential oils for a truly zingy shower experience that leaves your skin feeling deeply cleansed and moisturised. If you're an avid swimmer, this body wash comes with an added bonus and helps protect your skin against the drying effects of chlorine and salt water whilst helping to banish any post-workout odours!