Water? Check. Invisibobble? Check. Trainers? Check. Workout Wonder Ball? Check!
We all have our own bits and bobs we always take to the gym, and we've written a list of the top 5 gym bag necessities every gym goer needs to make sure you're always prepped and ready for your workout.
Invisibobbles
This funky little invention is the perfect accessory to keep in your gym bag at all times, we can't be having our hair sticking to our sweaty faces and getting in the way of our rigorous squat session now can we?? Keep a pack of Invisibobbles in your bag to ensure you're never short of a hair tie, and the special design means you don't get that annoying pony tail kink once you take it out!
Water Bottle
Staying hydrated whilst working out is just as important as wearing a sports bra (so pretty important). Keep filling up a water bottle throughout the day to keep your body hydrated, then make sure it's full before your workout to ensure you've always got some on hand! We love this cool water bottle from The Hut.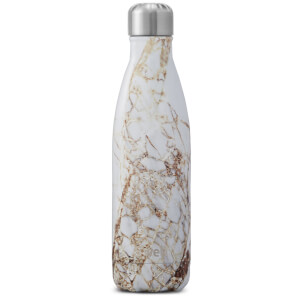 Workout Wonder Ball
We've all been there. Struggling up the stairs, aching shoulders, sore neck. A good workout can really get the best of muscles leaving you aching like there's no tomorrow, so the mio Workout Wonder Ball is the perfect on-the-go masseuse in a bottle to keep in your gym bag. The roller ball applicator makes it easy to target aches and pains and really help ease any tensions.