With the warmer months finally approaching, it's time to get our skin prepped and radiant for some well-deserved fun in the sun. We all want glowing skin, but slapping on some moisturiser simply won't do the trick…
Read everything you need to know about body exfoliation, why you should exfoliate your body and how to use our cruelty-free, plant-based body exfoliators for silky smooth, healthy skin that shines as bright as you do!
Are you ready to buff, smooth and polish your way to glowing skin?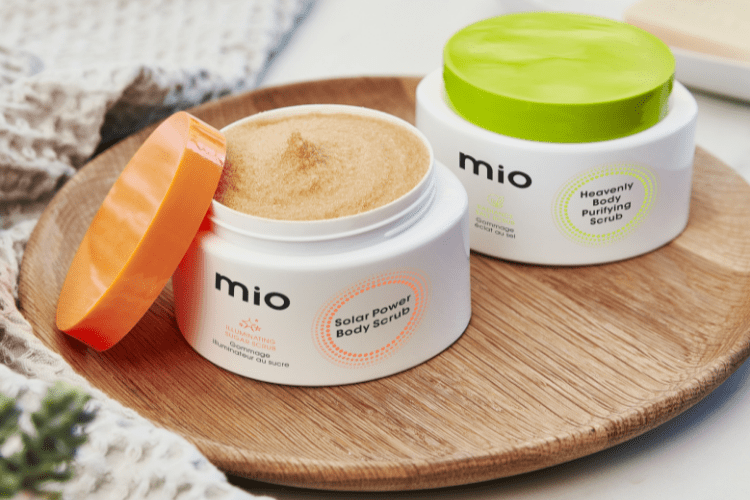 Why Should You Exfoliate Your Body?
When prepping your skin for a long, hot Summer exfoliating your body should be your first port of call in your bodycare routine. But, why should you exfoliate your body?
First up, exfoliation involves the process of removing dead, dry and dull skin cells from your skin's surface by using either a physical, chemical or body exfoliation tool (we'll get to that part later).
Regular body exfoliation can benefit your skin in a plethora of ways. It can leave your skin looking brighter, fresher and help the rest of your Mio bodycare routine absorb better, meaning more visible and feel-good results!
What's more, is that long-term exfoliation can help to increase the production of collagen, which is the secret to glowing, healthy and plump skin. Collagen also helps to minimize the appearance of fine lines and sagging. Sound good? We think so too.
What's The Difference Between Chemical And Physical Exfoliation?
There are two types of exfoliation processes; chemical and physical. So, what's the difference?
Physical exfoliation involves the use of manual scrubbing. This can either be from using a body exfoliating scrub made from sugar, salt or an exfoliating tool such as a body brush that you rub onto your skin to physically buff away dead skin cells.
Chemical exfoliation removes dead skin cells through the use of exfoliating acids to help encourage skin cell turnover. These chemicals work to help break the bonds that hold skin cells together, helping the top layer of skin cells to shed and revealing renewed, smooth and toned skin underneath. The most popular acids that are used for chemical exfoliation are Alpha Hydroxy Acids (AHAs) such as Glycolic, Lactic and Mandelic Acid.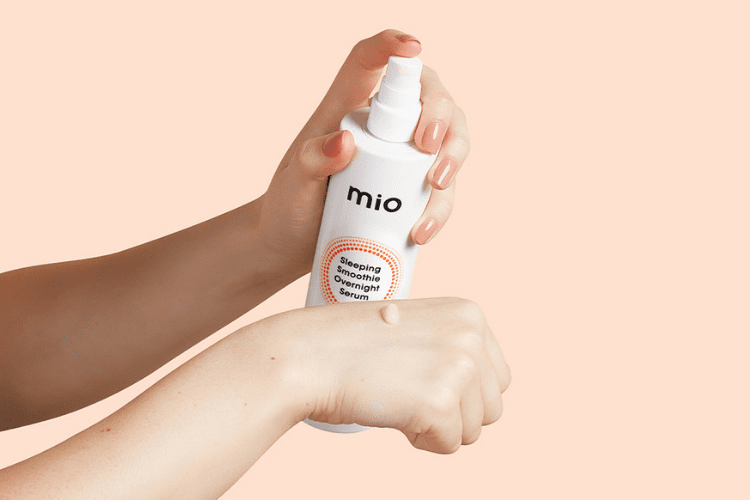 How Often Should You Exfoliate Your Body?
'Should I Exfoliate My Body Everyday?' we hear you say. Because our body exfoliators smell so darn good (thanks to the aromatherapy essential oils) it can be tempting to exfoliate your body everyday. But, it's important not to exfoliate your body daily as this can strip your skin of the natural oils that it needs to stay balanced, which can lead to it becoming red and irritated. And no one wants that.
To maintain your head-to-toe, feel-great glow we recommend that you exfoliate your body 1-2 times per week for a glow so radiant, JLO will be envious.
The Best Body Exfoliators
Now that we've covered why you should exfoliate your body, discover the best Mio body exfoliators that will help you scrub, smooth and nourish your way to luminous, healthy Summer skin.
Supercharged with sea salt crystals, this moisture-rich exfoliator gently buffs away dead skin cells to give your skin a healthy looking radiance, leaving it feeling beautifully bright and replenished. Infused with a nourishing blend of Almond and Coconut Oils and an invigorating Eucalyptus fragrance, this body scrub truly is heavenly as it will turn your bathroom into your very own at-home spa.
How To Use: Scoop out a generous handful and massage onto dry or damp skin (apply on dry skin for a more intense exfoliation) and massage in circular motions. Rinse off, pat skin dry and apply your favourite Mio body moisturiser!