Nothing quite beats a chilled, refreshing smoothie on a warm summer's day. Extra points if it's a detox smoothie. Considered a perfect fit for both the health conscious and those with a sweet tooth, a summer smoothie is often branded a nutritious and tasty way to quench your thirst and cool down. However, those that are shop bought can usually contain more sugar than your average lemonade or ice cream. Plus, they're certainly not cheap! Enter: The Home-Made Detox Smoothie. Filled with antioxidants and natural sweetness from fruit, this delicious recipe will leave you feeling revitalised without the sugar spike or pricey cost!
Make one for yourself, a jug for any guests, or store them in your fridge to bring with you on the go. This summer smoothie is the perfect way to stay hydrated and keep those energy levels up during the day and a fun refreshment to offer when friends and family come round to visit.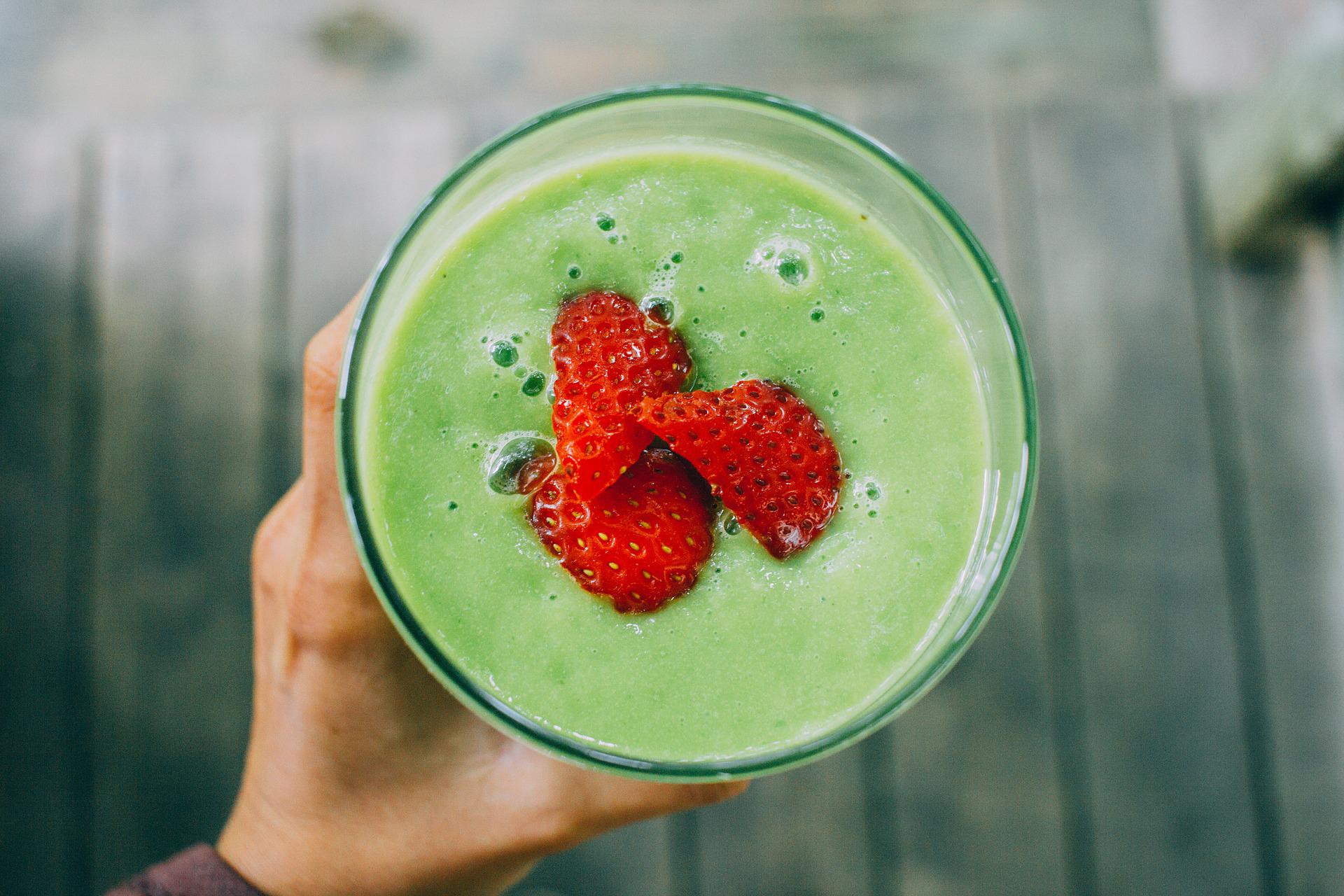 The Detox Smoothie Recipe
To make this detox smoothie, you don't need any of those rare, complex ingredients found only in health shops. Everything can be easily sourced wherever you go for your weekly food shopping trip! Follow this simple smoothie recipe for a quick, nutritious, and substantial refreshment.
Coconut water (to hydrate)
Strawberries and Raspberries (full of antioxidants and natural sweetness)
Green Apple (high in fibre which can help with digestion)
Avocado (for a creamy texture)
Spinach (rich in nutrients and great for healthy skin and hair)
Chia seeds (full of omega 3's to help to reduce inflammation)
How to Make The Detox Smoothie
To make this detoxifying smoothie, the entire process should take no longer than five minutes. Here at Mio, our smoothie recipes are like our products- simple, effective, and delightful.
To make this detox smoothie, start with a very hydrating cup of coconut water as your base.
Follow with one cup of strawberries and one of raspberries. While being surprisingly low in sugar, berries are a great way to add a both a sweet kick and antioxidants to the mix.
Now add the chopped up apple, leaving the skin on for that extra fibre.
For the creamy texture, use half of a ripe avocado. Avocados are also a great source of Vitamin E, the one known to help maintain healthy skin and eyes and strengthen the body's defense against illness.
Add in one cup of spinach for a fantastic source of iron, vitamins, omega-3 fatty acids, and magnesium. This key ingredient is an easy addition for an influx of nutrients. It has a milder taste than kale so can be easily concealed by the berries.
Lastly, add one tea spoon of chia seeds. Just one tea spoon of chia seeds will soak into the smoothie, transforming it from a light drink to a substantial refreshment.
Once all of the ingredients have been added, throw them into a blender and blend up until about a minute until the texture is smooth and creamy.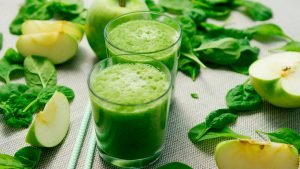 Now that you have the recipe to re-energise from the inside-out, what about the outside-in? Mio's Sleeping Smoothie Overnight Body Serum works like a dream to add some radiance to your complexion- perfect for that summer glow. As you sleep, this AHA body lotion gets to work to resurface your skin cells and give you visibly glowy skin. Similar to our summer smoothie recipe, this luscious serum is full of natural ingredients. Packed with brightening and moisturising actives, you'll skin will feel instantly hydrated to match how you feel on the inside!
Shop This Post: