Wondering what a day in the life of a vegan looks like? Well, you're in for a treat as we spoke to vegan and cruelty-free blogger and influencer Cynthia Royer to get a sneak peak into her daily routine.
Read on to discover more about Cynthia, the first thing she does when she wakes up in the morning and her go-to delicious vegan breakfast…
1. The first thing I do when I wake up in the morning is…
 Check my phone (guilty). But, isn't this what most of us do? Lets keep things real, okay?!
2. I keep my body fit and strong by…
Going on a morning run. I am currently training for a half marathon and even though this might not go to plan I still love to run to keep by blood flowing and clear my head.
3. My favourite vegan breakfast recipe is…
My go-to vegan breakfast now has got to be porridge oats with almond butter, pumpkin seeds, chia seeds and raspberries.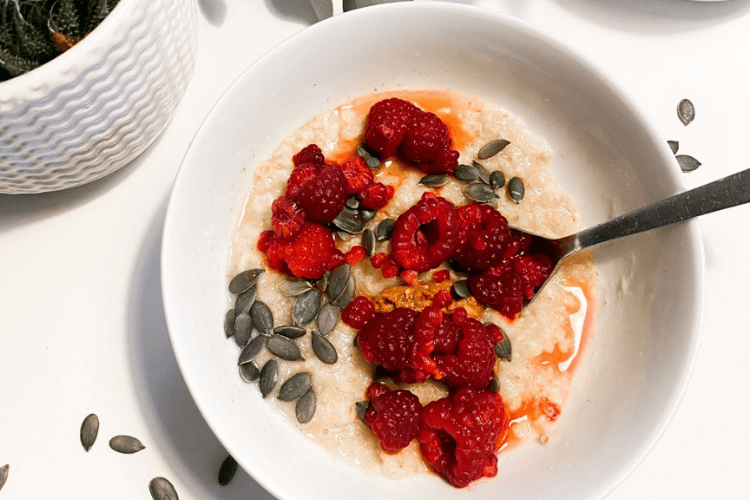 4. My post-workout shower routine includes…
My post-run shower routine includes switching between the Heavenly Body Purifying Scrub to exfoliate any dead skin cells away. Then, I use the Clay Away Body Cleanser to cleanse my skin – it doubles up as a mask too! Once I'm out of the shower, I moisturise my body with the Future Proof Body Butter – it smells divine and leaves your skin silky soft. Finally, I use the Boob Tube Bust Cream from my boobs upwards.
5. My work day routine includes…
My typical work day includes all things tax from my desktop. I am currently working form home, fun fact is that I haven't stepped foot into my office since starting 6-months ago!
6. What I normally have for dinner is…
When dinner time comes around I have been making a conscious effort to flick through my vegan cookbooks and cook a new dish. Working from home means I have more time on my plate to cook. Recently, I have been loving Fearne Cotton's Broccoli Vegan Katsu Curry from her book Happy Vegan.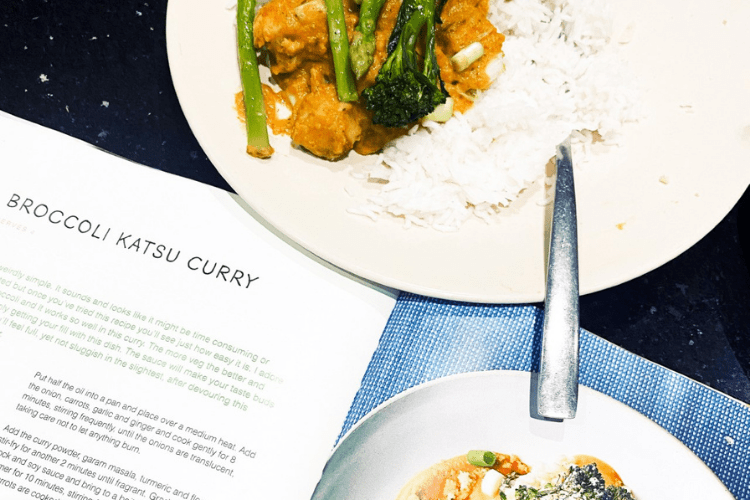 7. My evening routine looks like…
My evening routine is really laid back and I use my evenings as time to unwind and relax. To get myself in the zen zone, I use my vegan body products and spritz Mio's Liquid Yoga Space Spray and moisturise my body using the Future Proof Body Butter and Boob Tube Bust Cream. Then, I load up Netflix and catch up on the latest series; I have just finished watching Bridgerton and I am obsessed.
8. My advice for someone starting a vegan lifestyle is…
My advice for someone starting a vegan lifestyle is not to be disheartened if everything in your life isn't fully veganised immediately. It is a process and it will take time to use up your non-vegan beauty products. Just remember that everyone's journey is different, but be reassured that you are on the right path.
9. My favourite Mio products are…
My favourite Mio skincare products are the Future Proof Body Butter and the Liquid Yoga Space Spray. I have never come across a body butter like it, it is so rich in moisture and what's more is that it is cruelty-free! The Liquid Yoga Space Spray is brilliant for creating a stress-free zone!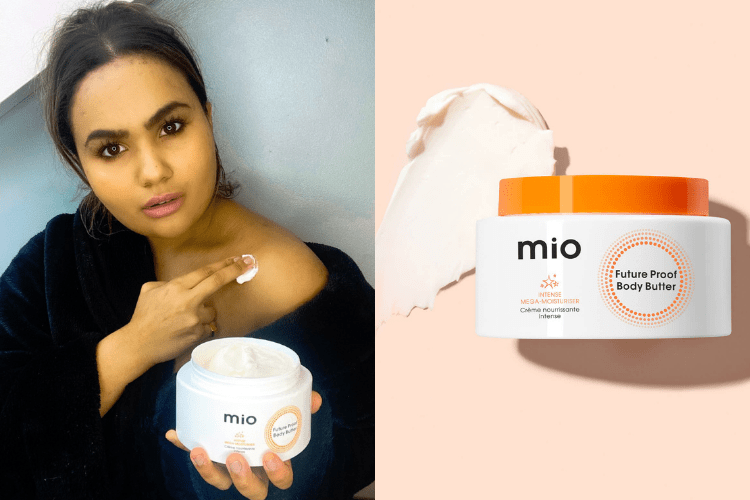 Follow Cynthia on Instagram @cynthiaroyer for cruelty-free and vegan beauty, fashion and lifestyle inspiration. Or, catch her @theluxuriousvegan for delicious and easy vegan recipes to take you through Veganuary and beyond!
Cynthia's Mio Vegan Body Care Favourites