There's no denying that a good massage can do wonders for your mind and body. It can leave you feeling calmed, renewed, zen- all of those good things! That is why a massage is a luxury that many enjoy, whether it's part of a special pamper day or a monthly wind-down. However, despite the certified feel-good results, we keep massages as an occasional treat for our bodies. This is why everybody should know how to do a massage at home. You have the ability to be your own, personal masseuse without stepping foot outside your door! Getting those post-massage feels at the click of your fingers is easier than it sounds, trust us.
Once you have the right tools and mindset, here's how to do a massage at home.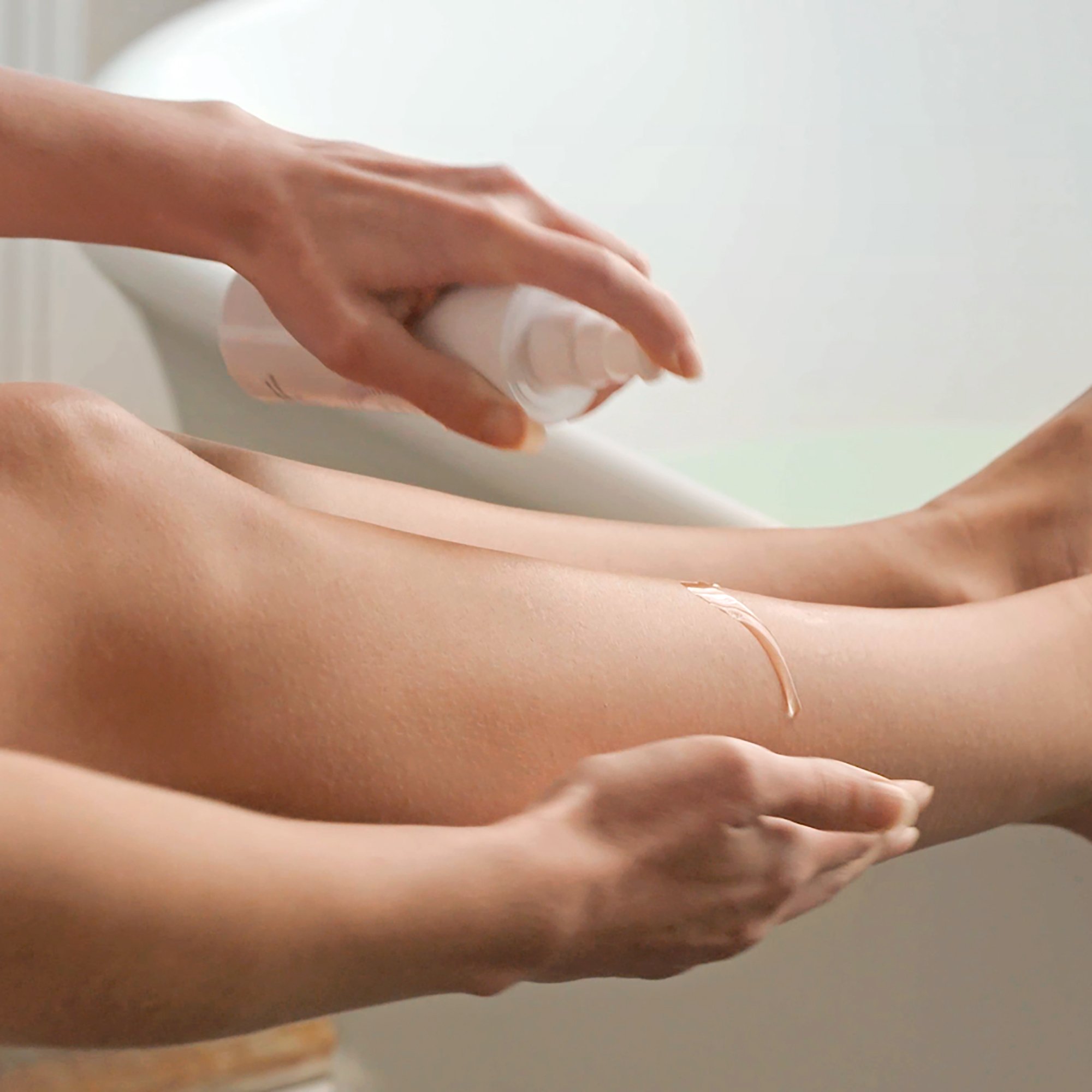 What are the benefits of massage?
Before we dive in, let's take a look at what the benefits of massages are.
As we may already know, an instant massage benefit is that feeling of deep relaxation and calm. This is because massage stimulates the brain to release endorphins (those happiness hormones). However, the benefits can actually go far beyond this for a greater sense of holistic health on a day-to-day basis. It's no real surprise that massage is one of the oldest healing traditions! According to Mayo Clinic, the benefits of massage can include:
Reduced stress
Reduced muscle pain and tension
Improved circulation and energy
Lowered heart rate and blood pressure
Improved immune function
So as we can see, there's plenty of benefits that come with massages. Plus, we don't need spas or appointments to take full advantage of them.
What can I use for massage oil at home?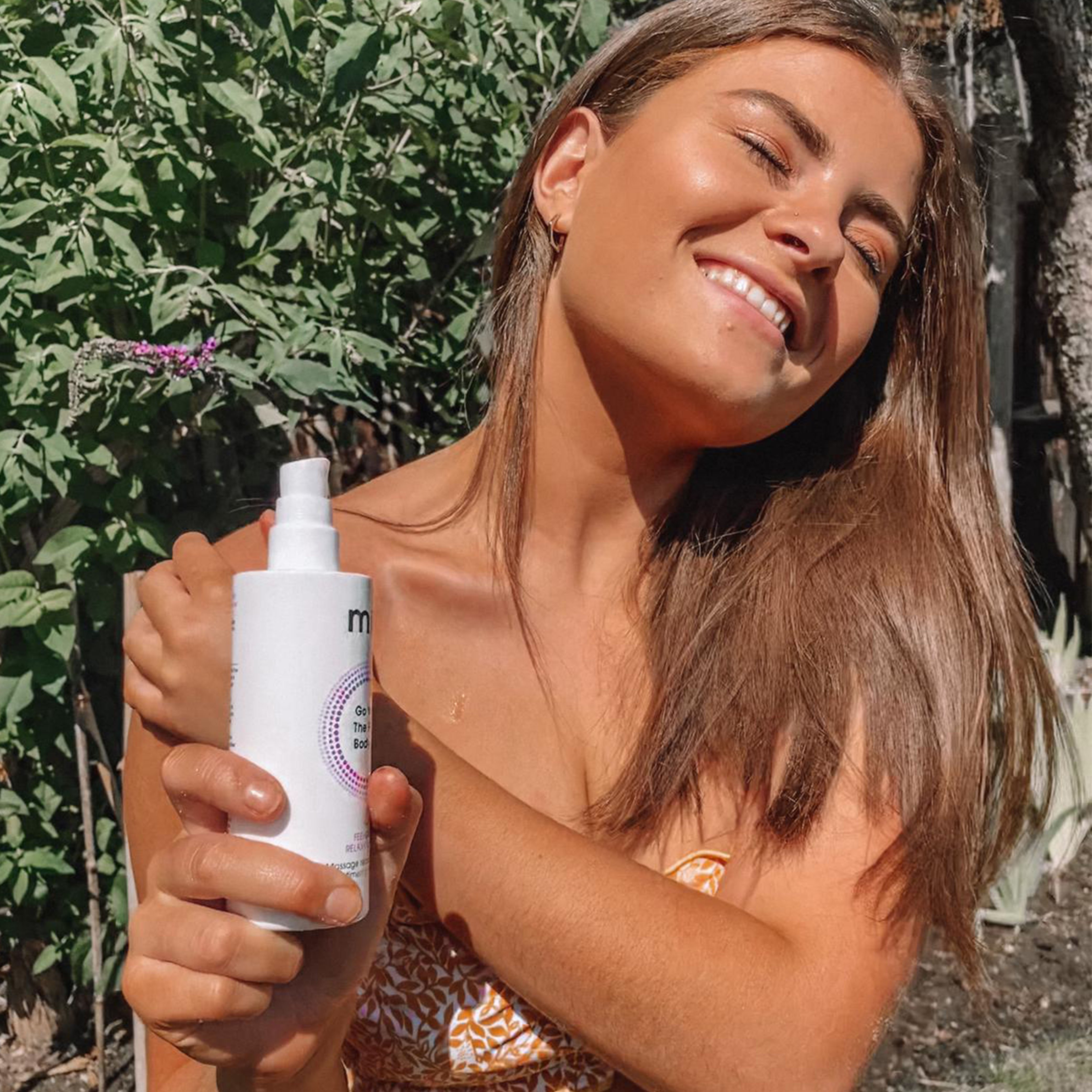 The first part of how to do a massage at home is to get the right tools. This doesn't mean you have to fork out on a massage chair and white noise machines. The main thing you need to search for is what to use as a massage oil at home.
You may think that all oils work in the same ways- why can't you use the olive oil you used for breakfast this morning? This is why it's important to clarify what you can use for massage oil at home, as some oils aren't designed for massaging into the skin. For example, olive oil is a very heavy oil and doesn't easily absorb. It's also known to clog pores, which we certainly don't want!
On the other hand, Mio's Go With The Flow Calming Body Oil is supercharged with Almond Oil to help moisturise skin, Cannabis Oil to soothe the senses and fragrance notes of Peppermint, Lavender and Eucalyptus that channel aromatic powers to soothe and comfort busy minds. This refreshing dry body oil quickly soaks into the skin for an ultra zen experience, making it the perfect massage oil to use at home.