We could all do with a bit more sleep, but especially mamas-to-be, with up to 78% of you struggling with pregnancy insomnia. Our brand new Sleep Easy Mama set helps you hit the snooze button on pregnancy insomnia and drift off into a deep slumber. It features a collection of brand new treats, infused with the soothing scent of Lavender and Mint to help you truly relax and unwind.
With hormonal changes, your ever-growing body and constantly needing to pee in the middle of the night making a restful night's sleep something of a challenge, we've created this enchanting kit to give you the perfect bedtime regime that will ease your mind into a peaceful, sleep-ready state while your skin reaps the benefits.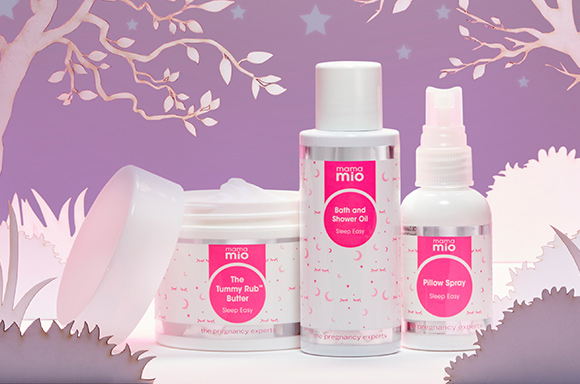 What's in the Kit?
Worth £57 for a 20% saving, the gift set features three luxurious products – an updated edition of the fan-fave Tummy Rub Butter, a luxurious Bath and Shower Oil and an insomnia-fighting Pillow Spray – all with our 'no nasties' promises and an exclusive 'Sleep Easy' scent of Lavender, Chamomile and Mint to promote a sense of calm and tranquillity. Plus it comes with a chic wash bag to take on your babymoon travels!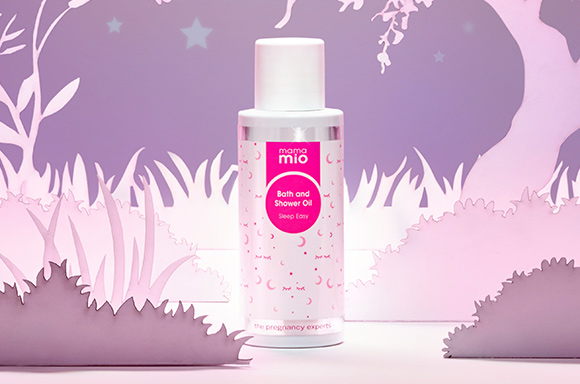 Sleep Easy Bath and Shower Oil
The first step in your new bedtime routine is the sumptuous Bath and Shower Oil, for massaging into skin or adding to a freshly drawn bath. Developed to cocoon skin with an intensively nourishing veil, the rich formula boasts an irresistible aroma of sweet Mandarin, earthy Lavender and heady Chamomile, restoring balance and calm to busy, tired minds. A moisturising blend of pregnancy-safe essential oils, mineral salts and herbs – rich in Omegas 3, 6 and 9 – work in tandem to create a firming and smoothing effect for skin that feels supple and revitalised.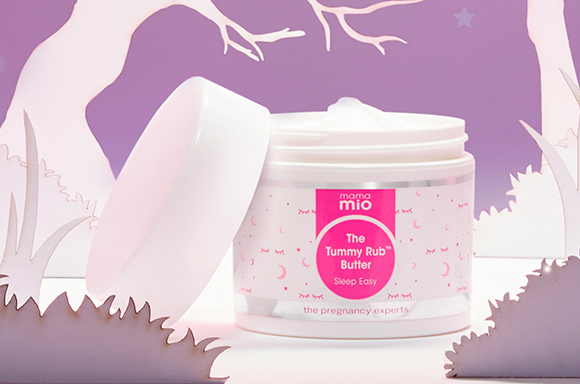 Sleep Easy Tummy Rub Butter
Our award-winning Tummy Rub Butter has had an exclusive formula update for this kit; infused with delicate notes of Lavender and a hint of Mint to imbue your skin with a lingering scent. It's still packed with all the same skin-loving ingredients, with deeply moisturising Shea Butter and Omega-rich oils helping to create a protective veil over tummies, boobs, hips and thighs against stretch marks and itchiness for maximum elasticity and strength. Apply after bathing with the Bath and Shower Oil to prolong the soothing sensations and maximise efficacy.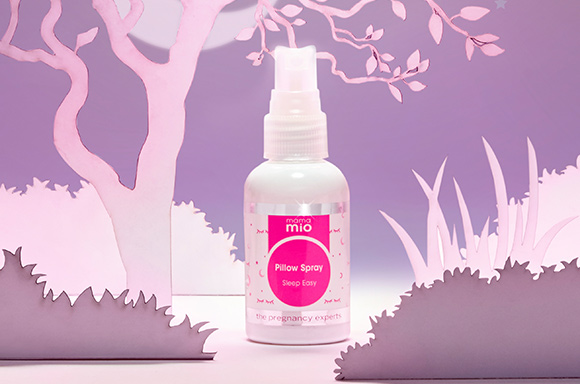 Sleep Easy Pillow Spray
To complete the night-time ritual, our Pillow Spray transforms your sleeping environment with a careful selection of essential oils. Elements of refreshing Mint help ease feelings of nausea and headaches, with Lavender and Chamomile offering natural, age-old solutions to stress relief. Simply spritz on your pillow just before sleep to create a cloud of calm that fades away feelings of anxiety and eases your mind into a peaceful state.