If we were to be told we were going to spend an evening eating the most wonderfully nutritious and tasty plant-based food, whilst surrounded by delicate notes of lavender and mint candles in a secret garden somewhere in the middle of London, we'd tell ourselves to dream on. Well, in this case we didn't have to. As that's exactly how it went down at the Eden On a Plate Secret Garden event in Brixton yesterday evening.
Guests were greeted into a beautiful marquee decorated with floral arrangements and  tea lights, with a few of our mio Liquid Yoga Candles placed along the elegantly dressed table. The place was atmospheric and the smell of the candles just tipped the feeling of being in a whole different world of zen in comparison to the bustling streets of London just a few metres away.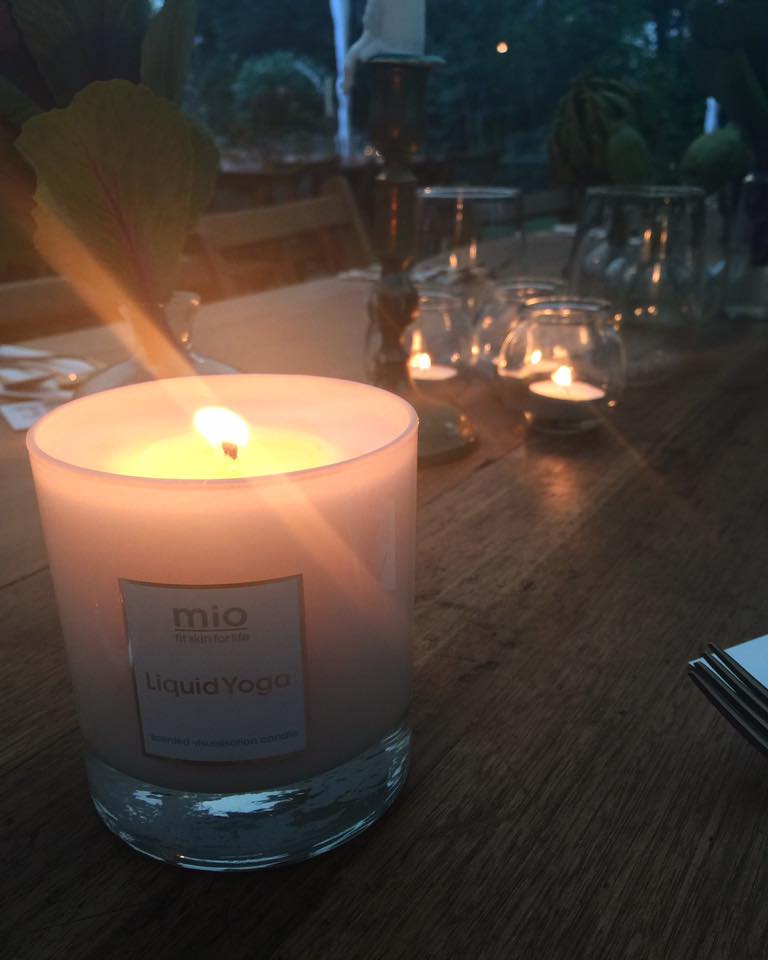 We then sat down and prepared for an evening of tasting six different delicious dishes cooked by plant-based chefs Bettina's Kitchen, Shisodelicious and Adelaster Food Textures. All the food we ate was gluten free, sugar free, plant-based and tastier than anything we've ever eaten before. We spent the next couple of hours eating and drinking (mint water), chatting to our neighbours and basking in the relaxing atmosphere that surrounded us.
After we'd all eaten until our hearts (and tummies) were content, we were then given goody bags to take home. Filled with dark cacao, other plant-based food goodies and the mio Liquid Yoga Space Spray (of which we spotted one of the chefs spritzing herself with at the end of the night, it's a stress-free saviour!) everyone went home relaxed, happy and healthy. And with some lovely gifts.
Overall a fantastic evening and made that little extra special with mio.