Whether it's Sue from work or your better half, everyone knows a fitness fanatic!
Instead of bundles of chocolate and bath bombs this year, why not surprise your loved one with a present that will enhance their fitness lifestyle! But don't worry, you don't need to spend the next few weeks trying to figure out the perfect fitness gift for her, because we've got your back! Our team of fitness fanatics have tracked down the ultimate presents that every gym lover should be unwrapping on the 25th of December!
---
Mio Skincare Gym Kit
---
This gym bag must-have is our top pick in our list for fitness gifts for her! Mio's little kit fits into any fitness routine but can enhance your workout in a huge way!
Inside you can find 10 jumbo Clean Slate Workout Swipes which will leave skin feeling fresh and smelling fab! The bio-degradable swipes will wipe away any sweat with a hint of cucumber and mint. So, if you have no time for a shower, you have no worries!
You will also find Mio's Workout Wonder inside the Gym Kit. The invigorating muscle gel will work hard to help your muscles recover with an uplifting cocktail of herbs and extracts. Instantly cooling and revitalising on your skin, Mio's Workout Wonder helps to ease aches and fatigue. This mini miracle is the perfect fitness gift for her.
---
MyProtein Gym Leggings
---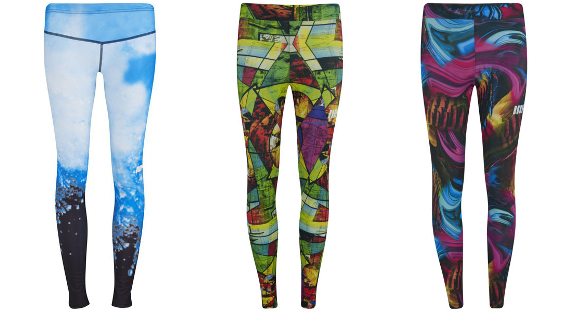 Comfortable and functional, yet extremely FUNKY! Make a statement with these squat proof leggings that will help you stand out from the crowd. Just looking at them are making us want to put them on and workout immediately!
---
Liquid Yoga Bath Soak and Space Spray
---
If you know a bath lover, Mio's Liquid Yoga Bath Soak is the perfect product! Not only will this gem relax and calm busy, over-worked minds, it'll help to restore the body after any workout. Infused with Epsom salts and arnica, the gorgeous scent will leave your body and the bathroom smelling like a spa for hours!
Take the restorative atmosphere where ever you go with Mio's Liquid Yoga Space Space, which is the perfect complimentary product! In keeping with Mio's No Nasties policy, Liquid Yoga is also SLS free!
---
Jaybird Freedom Sprint Bluetooth Sports Headphones
---
During a personal workout, wires can be a nightmare! With these Jaybird sports headphones, this is no longer a problem! Also, with a lifetime guarantee against sweat there's no reason to hold back. It's the perfect stocking filler for any fitness fanatic!
If you're wondering what songs to play, take a look at our Top 10 Workout Songs
---
Ski/Snowboarding Lessons
---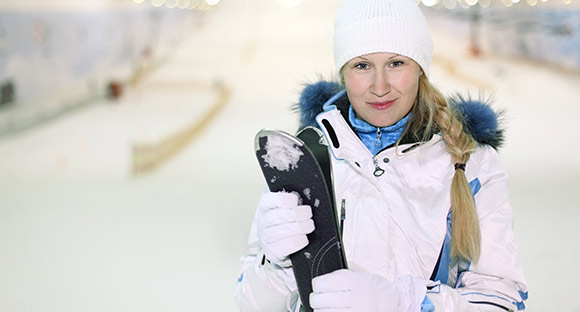 Why not feed the fitness ambition and give a challenge to try something new! If there isn't an indoor ski slope near your house, what about Segway lessons or skateboarding! Just think outside the box.
---
Have you gained inspiration from our perfect fitness gifts for her list? Get in touch via social @MioSkincare